Erawan National Park
Established in June 1975 as Thailand's 12th national park, Erawan National Park covers an area of 550 square kilometers in the Tenasserim Hills, or Tenasserim Range, in Western Thailand. The park's main entrance is located in Tambon Tha Kradan, Amphoe Si Sawat, Kanchanaburi Province, about 60 km north-west of Kanchanaburi city along Highway 3199 and only 180 Km from Bangkok. Erawan National Park consists of limestone hills with elevation between 165 and 996 metres above the sea level, beautiful valleys and many important streams. Park's eastern cliffs protect the area from the eastern monsoon limiting the seasonal rains. In summer season the weather is constantly sweltering heat with high humidity, while in the dry season the temperatures are more pleasant. Definitely, the period more suitable for a visit is between November and February, when streams and rivers are still swollen by seasonal rains. In the Erawan National Park you can see some of the most fantastic scenarios of this beautiful province including park's main attraction, the magnificent seven-level Erawan Waterfall, which is one of Thailand's most famous, and most beautiful, waterfalls. Erawan National Park is open for visitors from 7:00 to 16:30 everyday all year round. Admission fee is 300 Baht for adults, 200 Baht for children, and 100 Baht for locals, 50 Baht for children. There is an additional fee of 30 Baht for vehicles and 20 Baht for a motorbike.
Park's Highlights
A mixed deciduous forest covers about 81% of park's area. There are also stretches of evergreen forests and beautiful bamboo forests. Wildlife includes mammals, reptiles, amphibians, freshwater fauna and lot of bird species of birds, though, due to a limited number of trails, the possibilities of observing wildlife around the falls and streams are very limited. Usually, only Macaques, Monitor Lizards, Carps and Waterfall Crabs can be seen walking around water streams. The deep forests offer a more exciting wildlife like wild Indian Elephant, White-handed Gibbon, Serow, Common Muntjac, Sambar Deer, Siamese Hare, Wild Boar, Flying Squirrel, King Cobra, Python and occasionally even Tigers. Bird's species include Crested Serpent Eagle, Kalij Pheasant, Grey Peacock Pheasant, Red-wattled Lapwing, Black-naped Monarch, Black-crested Bulbul, Blue-winged Leafbird, Cark-necked Tailorbird and Green-billed Malkoha. Erawan Park is generally very busy during the week-ends and public holidays, mostly by locals. During the Songkran Festival, 13-15 April, the waterfall tiers turns into a celebration place with water fights.
Erawan Waterfall: The park's main attraction is the magnificent Erawan Waterfall located in the east side of the park at a convenient walk distance from Park Headquarters. This seven-level waterfall slopes down over 1,500 meters. The water falls from steep cliffs into beautiful emerald green ponds full of fishes, and surrounded by a lush forest with many types of trees and wild orchids. Waterfall's top tier is said to resemble the three-headed white elephant Erawan on the mount of the God Indra in Hindu mythology, hence the name of the waterfall and the park. The first level of waterfall is close to HQ, easily accessible on foot or by electric car for the lazy visitors; here is a refreshment bar and the access to the 2 km path leading to the last tier. The hiking trail up to the top takes about two hours, including the stops at other six levels of waterfall, and it is quite challenging from the fifth level onwards. You can swim at every level of waterfall, but the natural pools on 2nd and 5th levels are certainly the most beautiful and with water all year round. From 6th level you must climb the cliff to reach the final one. There are few picnic spots around the lower tiers; food is strictly forbidden beyond the second tier. Although the park closes at 16:30, the Rangers ask visitors to leave the upper level at 15:00, so they can slowly go down to the HQ.
Caves: Park boasts several caves with prehistoric paintings and coffins. Phartat Cave is located 12 km north-west of the HQ. The cave consists of both stalactites and stalagmites with an eagle-shaped sandstone in the middle. It is accessible by an easy hiking trail starting from a nearby car parking. Mee Cave is located on south area of the park. "Mee" means bears in Thai, the cave name derives from the local belief that it was once inhabited by the bears. The cave has five large rooms full of fascinating stalactites and stalagmites. It is accessible with a 7km walk through the forest from Ban Thap Sila village. Reua Cave is a 40-50 meters deep cave characterized by a water tank shaped like a boat. Several coffins has been found in this cave. It is located at the south side of the park, not too far away from Mee Cave. The cave is accessible with a 2km walk through the forest from Ban Thap Sila village. Wang Bah Dan Cave is located 54 km away from HQ in the south side of the national park. It is a limestone cave characterized by a narrow entrance leading to several chambers which contain different stalactite and stalagmite formations. There is a permanent water stream running through the last chamber. The cave is accessible from Chaiyaphruek Village with a couple of kilometers walk into the forest. Ta Duang Cave is located 30 km from HQ at the south east corner of the national park. The cave has rock paintings of trees and human shapes. Evidence of past human habitation, pottery and used tools may be seen. The cave is accessible with a 1km walk through the forest from Tha Thung Na village.
Streams: From the limestone hills of Erawan National Park many important streams flow. On the eastern side of the park, Mong Lai and Omtala streams join together above Erawan Waterfall. Sadae stream flows through the north side of the park to Si- nakharindra Dam. In the west, Nong Kop stream joins Sai Yok river, and these waters then flow through Sai Yok Waterfall. Many small streams flow through the southern part of the park, including the Khao Phang stream which boosts the beautiful Khao Phang Waterfall, also known as little Sai Yok Waterfall.Read More
Headquarters and Campsites
Park Headquarters, as well as the entrance, is located on the northeast side of the national park, close to Erawan Waterfall. Near HQ there are many shops, restaurants, various facilities, a large car park, as well as the area where public transportation vehicles stops. Ranger Station and the reception centre for tourists are just passed the park's second checkpoint, the first where you have to pay the admission fee is located a couple of km before. Near the HQ there are two camping areas with bungalows, dormitories and tents; the one closest to the waterfall is the most peaceful and welcoming. Bungalows and tents can be rented to the visitor's center. The bungalows cost 800 Baht for 2 people, 1200 Baht for 4 people, while the bigger dormitories up to 50 people cost up to 4000 THB. Tents cost 150 Baht a day for 2 people and 250 a day for 3 people, sleeping bag costs25 Baht, pillow costs 10 Baht and sleeping mat costs 20 Baht. It is possible to rent bicycles at visitor center area for 20 Baht per day. Read More
---
Info
Address Headquarters: Mu 4 Tha Kradan, Amphoe Si Sawat, Kanchanaburi
Telephone: +66 3457 4222, +66 3457 4234
Admission fee: 300 THB for Adults and 200 THB for Children
Website: www.dnp.go.th
Getting There & Weather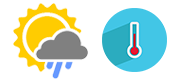 There are three seasons in the central territories of Thailand, Hot, Rainy and Cold, although temperatures are fairly hot year-round, ranging from an average low of 22.0° C in December to an average high of 35.4° C in April. The Cool Season is a cool dry period that runs from November to February when the monsoon blows from northwest. Considering its location in the tropics, the weather in Kanchanaburi is still warm enough and the average temperatures range between 22° C and 32° C in the day and between 16° C and 22° C at night. As a result, these are considered the most suitable months to visit park, also because the streams and rivers are still swollen by seasonal rains. The Hot Season starts in March until mid-May with occasional rain. Kanchanaburi often has intense heat and high humidity during this time with average temperatures ranging from 29° C to 35° C. Sometimes there can be temperature peaks even higher than 40° C. The temperature usually hits its highest point in mid-April. This intense summer heat leaves residents eager for the upcoming rains, which begin sporadically falling after mid-April. The Rainy Season starts from May until October, influenced by the southwest monsoon during which rainfall is more frequent and intense. However, Park's eastern cliffs protect the area from the monsoon limiting the seasonal rains. September is the wettest month, with an average rainfall of 334.3 millimetres. However, as can be said for the term "cold season", the term "rainy season" can be slightly misleading. While the rain during this season can be intense with furious storms and incessant rains, they usually do not last more than a day. Sunny days are also common during this time. The average temperature during this time is between 28° C and 30° C with humidity usually over 70%.

The park's main entrance is located in Tambon Tha Kradan, Amphoe Si Sawat, about 60 km north-west of Kanchanaburi city along Highway 3199 and only 180 Km from Bangkok. To get there from the capital, you can drive yourself a hired car, use public transport reaching Kanchanaburi and then use the local buses, or take advantage of one-day organized excursion. In Bangkok you can rent a car at prices ranging from 1,000 to 2,000 THB a day, depending on the model and rental company. At both Bangkok's airports you will find the offices of major car rental companies, such as Avis, Budget and Hertz, which offer excellent car covered with full insurance. Inside city, the local hire agencies offer cars of good quality at similar price, however, sometimes they do not have insurance that covers the full damage, so make sure of it before you have unpleasant surprises.
Path from Bangkok: follow the Petchakasem Road, Asian Highway AH2, until Thanon Phetkasem, about 70 km from capital, then turn right onto Highway 323 leading to Kanchanaburi, other 57 km. Once in Kanchanaburi follow the Thanon Lat Ya-Erawan, Highway 3199, leading to the Park Headquarters, about 67 km from city center.
Erawan Day Tour: The cost of one-day organized excursion to Erawan Park from Bangkok ranges between 2,000 and 2,800 THB depending on the tour operator and the options chosen. The most common package includes the transfer round trip by minibus from your Bangkok hotel, the visit to the famous Erawan Waterfall, where you have the whole morning to climb up to the summit and observe the seven levels of waterfall. After the Thai lunch, included in the tour, then next stop is at Kanchanaburi Elephant Camp on River Kwai, where you will help to wash the elephants and then enjoy a trekking ride on the back of these gentle giants across a lush tropical forest. The tours often include the exciting bamboo rafting along the river. Day trip includes also the park entrance fee, the tourist guide speaking English, and the tour insurance. The departure from Bangkok is early in the morning, normally between 6.15 and 7.00 am, and the return to your hotel or Khao San Road area is around 19.30 pm.

Buses to Kanchanaburi from Bangkok depart from the Sai Tai Mai Southern Terminal, located on the Thonburi side of the Chao Phraya River. It is quite far from the city centre, and there aren't Subway or Skytrain stations nearby, accordingly the best choice to get to station is boarding a metered taxi. Departures are frequent throughout the day, roughly every 40 minutes from 4:30 to 22:00. The bus trip takes about 2 hours and ticket fare is 100 THB. There are also some buses leaving less frequently from Mo Chit Northern Terminal 2. Note that it is not the Terminal 1 close to Mo Chit BTS station, and not within walking distance of it, although a standard 50 baht motorbike ride is avaiable to reach it. From this station buses leave every 2-3 hours from 5.00 to 17.00. The trip takes about 2 hours and ticket fare is 130 THB. Kanchanaburi's only bus station is located among a clutch of markets and shopping centres at the centre of town, just north of Sangchuto Road. The local buses toward Erawan National Park depart hourly from 08:00 to 17:50; fare is 50 THB and trip take 1.5 hours. The last bus back to Kanchanaburi leaves Erawan at 17:00.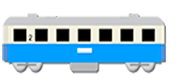 Trains to Kanchanaburi from Bangkok leave from Thonburi Station, on the left side of the Chao Phraya River. It is quite far from the city centre, and there aren't Subway or Skytrain stations nearby, accordingly the best choice to get to station is boarding a metered taxi. There are two daily departures from Bangkok at 07.45 and 13.55; trains for return leave from Kanchanaburi station at 07.20 and 14.45. The trip from Bangkok up to Kanchanaburi takes about 2 hours and 40 minutes; it is available only the third class and the ticket costs 100 THB. Kanchanaburi Railway Station is located off Sangchuto Road, a few hundred metres from the bus station from which depart local buses toward Erawan National Park.
We Sugest

---
Find the best Hotel in Thailand at
"Lowest Price"
Find cheapest airfare to Thailand