Koh Chang Archipelago
Koh Chang is the second largest island in Thailand, after Phuket, 30 km long by 14 km wide, with a total area of 429 square kilometres. The beautiful island lies just off the coast of Trat and it is the main island of a beautiful archipelago consisting of 180 pristine coral islands and islets, most uninhabited, which stretches from north to southeast on easternmost coast of Gulf of Thailand near the Cambodia border, about 310 km from Bangkok. A part of the archipelago, 51 islands and Koh Chang itself, is under protection of Mu Ko Chang Marine National Park, which covers an area of 650 square kilometres, of which 70% is offshore. The Park is considered one of the last unspoiled paradises of Thailand. Almost unknown until thirty years ago, in the last decades Koh Chang has become a major tourist destination in Thailand, both for foreigners and Thais, thanks its beautiful white sand beaches and crystal clear waters. The first foreign backpackers started arriving on Koh Chang in the mid-1970s, when there were few accommodations for tourists and facilities. Since then, in the island have arisen several tourist resorts, with many seaside hotels, guest houses, restaurants and all facilities to please the visitors. Nevertheless, the tourism on Koh Chang remains less developed than on Phuket, Krabi or Koh Samui, a wise decision of the central government, shared by the local authorities and residents, has limited speculative building on the island, preserving the quiet and relaxing feature of the past. The vast majority of tourists who reach the island are lovers of beach activities full-time in a quiet resort, a good portion of them are diving enthusiasts. Koh Kood and Koh Mak are the other main islands of archipelago, both with facilities and accommodation for tourists. Koh Kood is famous for its paradisiacal beaches with crystalline waters ideal for swimming and snorkelling. Koh Mak has been inserted, from the Sunday Times, in the ranking of the 10 most beautiful beach resorts in the world and still unknown to mass tourism. The pristine island has stunning white sand beaches, accommodations and services for high-level tourists. Koh Chang is also the perfect jumping off point to reach the others surrounding islets, such as Koh Wai and Koh Rang, which are perfect destinations for snorkelling day-trips or just to enjoy sunbathing on a pristine tropical island. The streets of island are full of tourist agencies and kiosks selling the daily tour packages offered by many authorized tour operators.Read More
---
Info
Address Park Office: 23/7, Moo 3 Koh Chang, Trat
Telephone: +66 3955 5080
Website: www.dnp.go.th
Admission fee: 400 THB for adults and 200 THB for children
Smaller Islands
Koh Klum
Koh Klum is a quite large uninhabited island which lies 7 kilometres off the south-western tip of Koh Chang. Almost 4 Km in length and characterized by a hilly interior, the island can be also seen with a good eagle-eyed from Bang Bao Pier, in fact Koh Klum is the first island that boats pass towards Koh Wai. Like Koh Chang, the island has had a historical importance during the Thai-French Naval Battle in 1921. The few attractions on Koh Klum include its stone yard landscape, some good spots for snorkelling on its north east tip, a single beach on the other side of island, and fishing activities around it.Read More
Koh Laoya
Koh Laoya or Koh Lao Ya, as it is often written, lies off the south-eastern tip of Koh Chang, just a couple of kilometres out of Salak Phet Bay. Indeed, for precision, Laoya are three small islands very close each other, namely Koh Laoya Nai, i.e. the Inner Laoya, Koh Laoya Klang, the Middle Laoya, and Koh Laoya Nok, the Outer Laoya. Koh Laoya Nai is the largest, about one kilometre in width and length, and has a couple of beaches that run from the pier in the northeast of the island to the south-eastern tip. The stunning white sand beaches are surrounded by crystal clear waters and a shallow coral reef with beautiful colourful corals. The island has also a footpath that encircles the island. Koh Laoya Nai is connected to the smallest Koh Laoya Klang by a wooden footbridge 50 meters long, but it is in very bad condition so the move on foot, at the time, it is not safe. Laoya Resort is the only facility on Koh Laoya Nai. Located on the eastern side of island, the resort with restaurant in old Thai style does not accept guests outside of the organised tours that coming here. It offers only full-board packages, for one or two night, which include everything from boat transfer, the accommodation, the meals and the activities, as snorkelling, football, volleyball and karaoke. The resort mainly caters to Thai groups who visit the island during the weekends and holiday periods, so it's best to book the package in advance, while outside those times it is deserted except for the staff. To reach Koh Laoya, independently, the best way is to drive, or take a shared song-thaew, until Salak Phet Bay on the south-eastern tip of Koh Chang and hire a boat. You can ask information to the Park Rangers, directly at long pier or at Salak Phet Seafood Restaurant. A daily boat trip costs between 1,500 and 2,000 THB, and in addition to Koh Laoya you can also include the visit to the other islands inside the Salak Phet Bay, such as Koh Phrao Nai, Koh Phrao Nok, Koh Mapring, Koh Ngam and even the slightly farest Koh Mai See Yai and Koh Mai See Lek. Read More
---
Koh Kham
Koh Kham is a beautiful private island placed not far from the northwest coast of Koh Mak, exactly in front of Ao Suan Yai. The island is only 1 km from the coast and, in the presence of low tide, you can reach on foot. The island has a beautiful white sand beach, with a series of black volcanic rocks just off the beach. The crystal clear waters and beautiful shallow coral reefs have popularized the island, a destination for many of the boats for diving and snorkeling in Koh Mak. On the island there was a resort, Koh Kham Resort, but the last owners of Koh Kham it closed. It was under construction a new exclusive resort, the Ananya Hideaway, but it was never completed. To reach Koh Kham you can take advantage of the boats that leave every two hours from the pier on Koh Mak Resort for 200 THB, including 100 THB fee for access to the island; in alternative you reach it by renting a kayak in Ao Suan Yai.Read More
Koh Kradat
Koh Kradat is an island just off the northeastern tip of Koh Mak. Is an island particularly flat, Kradat in Thai means paper, with a resident population that is dedicated to fishing and the cultivation of plants coconut. In its vegetation inside curiously lives a herd of deer. On the island there is a small resort in Thai style, adjoining restaurant and pier for mooring boats. You can easily reach Koh Kradat with boats leaving from Ao Suan Yai, Ao Kao and Ao Pai. The rate for the round trip is about 500 THB plus 100 THB fee per person for access to the island.Read More
---
Koh Pee
Koh Pee is a small uninhabited island just off the bay of Ao Lom on the north-west coast of Koh Mak. The island has a beautiful coral reef that is one of the destinations prefer from the boats that carry snorkeling. You can easily reach Koh Pee also with a kayak, you find a rental in the resort overlooking the beach of Ao Pra, the bay between Ao Suan Yai and Ao Lom.
Koh Rayang Nai
Koh Rayang Nai is an island off southwest coast of Koh Mak, just in front of Ao Kra Tueng and west of Ao Kao. In the surrounding seabed islet, about 7 meters deep, there are underwater sculptures representing elephants. The island can be reached easily with the kayaks, which are easy to rent along the beaches of Ao Kao and Ao Kra Tueng.
---
Koh Rayang Nok
Koh Rayang Nok is a small island located in the front and Ao Kao Ao Kra Tueng, on the southwest coast of Koh Mak. The island has a beautiful white beach with a coral reef full of marine life, a good stop for snorkeling. In the island there is a small resort with a few bungalows, located on the beach and on the nearby hill, with a restaurant and a bar. You can reach Koh Rayang Nok with boats at a cost of around 200 THB, boats depart from the beach of Ao Kao, or you can rent a kayak on the beaches of Ao Kao or Ao Kra Tueng, and make the crossing paddling for about 45 minutes. The island has an entrance fee of 100 THB.
Get to Koh Chang & Weather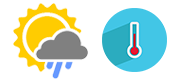 The best time to visit Koh Chang Archipelago is definitely between the beginning of November and the end of March. A cool dry period, characterized by a constant sunny weather, the average temperatures are between +27° C and +33° C, the surface conditions are generally calm and the water temperature is between 26° C and 30° C. During the rain season, from early May until November, the archipelago is influenced by monsoons and rainfall is more frequent and intense, but still worth a visit because it does not rain every day or all day and sunny days are not rare even in this period. The average temperature during this time is between 26° C and 30° C with the humidity usually well over 70%.

Koh Chang Archipelago is situated about 315 km, from Bangkok. To get there you can choose between two travel options, one that provides the use of planes and a more economic that provides the use of the buses, plus the ferries of course. Trat Airport serves the city of Trat and the homonymous province which includes the islands of Koh Chang, Koh Kood, and Koh Mak. The airport consists of a small asphalt runway and an open-air terminal. It is owned by Bangkok Airways, which carries three daily flights to/from Bangkok's Suvarnabhumi Airport. Tickets are quite expensive, considering only an hour's flight, and have rates of about 3,100 to 3,500 THB per person, depending on the time of year. Trat Airport is located 19 km from the piers at Laem Ngop, which can be reached by minibus in about 20-25 minutes. The minibus fare from Trat Airport to Koh Chang is around 500 THB per person, with the ferry ticket included.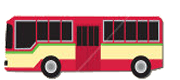 Buses are definitely the preferred mode of transportation by tourists to reach Koh Chang from Bangkok, but also from Chiang Mai or from the even closer Pattaya. Buses are cheaper of flights, also less than a sixth of the price, and considering the time needed to go to the airport in Bangkok and from Trat Airport to the piers for Koh Chang, in the district of Laem Ngop, the time difference is not significant. Several private companies, and even the governmental, offer different choices to get to Koh Chang, with direct lines to the piers Ao Thammachat and Centrepoint, or in alternative to the bus terminal in Trat, the provincial capital, about 20 kilometres away. VIP buses, with few comfortable seats, toilet and air conditioning, first-class buses or minibuses depart from three terminals in the capital, Ekkamai, Mo Chit and Suvarnabhumi Transportation Centre, but also from Khao San Road in Bangkok, Arcade Bus Station Chiang Mai and North Pattaya Bus Station. You can buy tickets directly at the departure terminal or at any travel agency, prices are not negotiable. The companies are different but the service is the same, with a comfortable journey non stop until the starting docks in Laem Ngop. The bus service from Khao San Road usually includes the cost of the ferry until Klong Son, the port of arrival in Koh Chang. The bus trip from the terminals in Bangkok to the piers is about 5-6 hours, four hours from Pattaya and seventeen from Chiang Mai, same travel times to reach the bus terminal in Trat. The provincial bus station is located just off Sukhumvit Road to the northeast of town, about thirty minutes journey by song-thaew to travel 18 km, at a cost of 50 THB. The private company Burapha offers an excellent bus and minibus service from Suvarnabhumi Airport, and Pattaya, direct up to the beaches of Koh Chang. A bus with 40 comfortable seats run daily up to Klong Son, the arrival point in the island, then passengers is transferred by vans or song-thaews to the various resorts on the island up to Lonely Beach, there is an extra for Bang Bao and the east coast. The starting point of bus is at Gate 8 on the 1st floor of airport; on way to Koh Chang it stops in North Pattaya bus terminal, Chantaburi and Trat. On return the company organizes the trip in vans from the beaches to Klong Son for 100 THB, where depart the bus for Suvarnabhumi. Minibuses make the usual service, with several departures during the day from Suvarnabhumi and Pattaya, but go directly to the various beaches without the transfer of passengers on vans or song-thaews. For more information on timetable and fares please refer to the page Koh Chang-Trat Bus Terminal.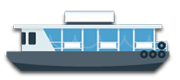 Koh Chang, Koh Mak and Koh Kood are connected to mainland with regular ferry services throughout the year which, respectively leave from Laem Ngop Piers, Krom Luang Pier and Laem Sok Pier, everyone along the coast of Trat. Two ferry companies operate service to Koh Chang. The Ferry Koh Chang leaves from Thammachat Pier with daily departure every 45 minutes from 06:30 to 19:00. The Centrepoint Ferry leaves from Centrepoint Pier with daily departure every hour from 06:00 to 19:00. Both piers are located 5 km from Laem Ngop village, about 35 km from Trat. Ticket prices are similar: 80 THB for a single journey, 100 to 120 THB for a car, 30 to 40 THB for a motorbike. Journey times are between 30 and 45 minutes, because ships dock into island in two different places. Ferry Koh Chang has the shortest crossing and docks to Ao Sapporot Pier, in the northern tip of the island, instead Centrepoint Ferry docks at its Dan Kao Pier, a couple of kilometres to the south east. The main dock for departures to Koh Mak is the Krom Luang Pier in Laem Ngop, just south of piers to Koh Chang, which offers six fast boats a day during high season and four in low season, operated by Leelawadee Speedboats, Panan Speedboats and Suansuk Speedboats. Further south of the village of Laem Ngop is the Laem Sok Pier, from which depart daily toward Koh Mak two fast catamarans of Boonsiri Fantasea and a speedboat of Suansuk Speedboats, this service is suspended from May to October. The ferry service to Koh Kood is managed by four different companies: the Siri White, Koh Kut Express, Koh Kood Princess and Boonsiri Fantasea. All companies operate from Laem Sok Pier located about 35 km south-east of Trat, and each one offers a roundtrip per day. During high season Koh Chang is connected to Koh Mak, Koh Kood and Koh Wai by other ferry services which leave from Bang Bao and Kai Bae. For more information on timetable and fares please refer to the pages: Koh Chang Ferries, Koh Mak Ferries and Koh Kood Ferries.
Find the best Hotel in
KO CHANG

at "Lowest Price"
Find cheapest airfare to Thailand
Northern & Central Bus Terminals
Reach Trat & Move Around
Trat Airport, IATA code TDX.
Drive Around Thailand and stop every Place, enjoy the freedom...