Chumphon & Ang Thong Archipelagos
Koh Samui, with an area of 229 sq km, it is Thailand's third-largest island, after Phuket and Koh Chang, and one of most famous tourist destinations in the country. Located about 500 south of Bangkok, Samui is the main island of Chumphon Archipelago that together the Ang Thong Archipelago constitute the large cluster of islands and islets scattered off the coast of southern Gulf of Thailand. Chumphon Archipelago includes, in addition to Koh Samui, the alike famous Koh Tao and Koh Pha Ngan, the three islets of Koh Nang Yuan and about 40 islands that are part of Mu Ko Chumphon National Park. Koh Samui is well placed to reach the surrounding smaller islands, like the 42 islands and islets that form the Ang Thong Archipelago, real small tropical paradises under the protection of the Mu Ko Ang Thong Marine National Park. Few islands have resident population and accommodations, like Koh Pha Ngan and Koh Tao, most are uninhabited, little more than small strips of land or rocks in the middle of sea. Many of the islands are home to breathtaking scenery, with white sandy beaches and crystal clear waters, ideals destinations for day-trips. There are several options to do your excursions from Koh Samui, like renting sailboats or private charter, to join a group tour and even the ferry to reach the islands alone, in the case of Koh Pha Ngan and Koh Tao. The beach resorts of Samui are full of tourist agencies and kiosks selling the daily packages offered by many authorized tour operators. Beware and compare rates before choosing between them, considering not only the cheaper price but also the quality of the proposed service.Read More
Features of Koh Samui
The first inhabitants of Samui were probably fishermen from the Malay Peninsula and Southern China settled here at least 15 centuries ago. The island appears for the first time on a Chinese map dating back to 1687, under the name Pulo Cornam. The origin of current name is not certain. According to some scholars, it derives from the Malay word "saboey", which means safe haven, for some people it is only an extension of "mui" a name of a native tree, while Koh or Ko is simply the Thai word for "island". Despite its proximity to the mainland, only 35 km separate it from the coast of Surat Thani, Samui until the late-20th century was a self-sufficient island with few connections to the mainland. Practically without roads until the early 1970s, the island's economy was mainly based on fishing and the collection of coconut nuts and rubber. The first foreign backpackers started arriving on Samui in the mid-1970s, when there were few accommodations for tourists and facilities. From the 1980s onwards, in the island have arisen several beach resorts, with many hotels, guest houses, restaurants and all facilities to please the visitors transforming Samui in one of the most popular seaside resorts in all Southeast Asia. Samui's villages are all located along the coast, just behind its famous a beautiful beaches, and connected each other by the Route 4169, the coastal road long 51 Km encircling most of the island. On Samui's west coast, just in front of Surat Thani, is locatd Nathon, which is the only real town of the island. In Nathon are the main services of island as Post Office, Thai and Tourist Police Offices, Public Hospital, Immigration Office as well as two of the Samui's five major piers. From Nathon's docks pass most of visitors, vehicles and goods reaching the island from the mainland. The other villages of Samui have sprung up close to many beautiful beaches and bays and they share the same name. Located on the east coast, Chaweng and Lamai are the busier and chaotic seaside resorts on island, with the most popular beaches and a most vibrant nightlife. When the coastal road crosses these villages comes to life; both side are filled with a lot of shops selling all kinds of merchandise, several scuba centres, travel agencies and numerous bars. Hotels, restaurants and other facilities are mostly close to the beaches or, as the bungalow, directly on them. Restaurants offer dishes to suit every taste, plus of Thai cuisine is appreciated the Italian food. Some restaurants will allow you to dine directly on the beach, in a romantic atmosphere by candlelight. Along the north coast of Samui, are located the villages of Bophut, Maenam and Choeng Mon, which are the ideal place for those seeking peace and relaxation. The hilly interior of Koh Samui is the mostly covered by natural tropical jungle, including Khao Pom, the highest peak at 635 meters above sea level. The rainforest is rich in streams and beautiful waterfalls, among them the most beautiful are two waterfalls known by locals as Namtok Na Muang, which in Thai means Purple Waterfalls. Several hiking trails allow exploring the interior of island.Read More
---
Info
Address Chumphon Park Office: Hat Sai Ri, Chumphon
Telephone: +66 7755 8144
Admission fee: 200 THB for adults and 100 THB for children
Address Mu Ang Thong Park Office: 5 Thalad Mai Road, Surat Thani
Telephone: +66 7728 8818-9
Admission fee: 300 THB for adults and 150 THB for children
Smaller Islands
Koh Tean
Also known as Coral Island, Koh Tean is a small island few hundred metres off the southern coast of Koh Samui, just in front of Taling Nam fishing village. It's the closest island to Koh Samui. Extending 7.5 square kilometres, Koh Tean has white sandy beaches shaded by numerous coconut trees and surrounded by pristine coral reef, perfect spot for snorkelling, swimming and sun-bathing. Giant clams, fan corals and a wide variety of fish species live in and around the reefs. On the island there is a small village, but there are neither cars or roads.
Koh Mudsum
Koh Mat Sum, or Madsum, is a tiny island located on the western side of Koh Tean. The island is uninhabited and no has facilities, a part a luxury resort, but it is in turn a popular place for a day trip thanks to its long white sandy beach, one of the favourite destinations by local Thai tourists for their picnic. The Treasurer Resort is only overnight accommodation on the island. It consist in 37 luxury air-conditioned villas with a Spa, two restaurants, beach bar, two swimming pools and a private beach.
The day trips to Koh Tean and Koh Mat Sum depart from the pier in Thong Krut village located in the southernmost tip of Koh Samui. Usually the trip includes the visit of both islands in one day, in the morning Koh Tean and afternoon in Koh Mut Sum. Most of these tours include the transfer by minivan from your hotel, the roundtrip by long-tail boats, lunch buffet, snorkelling equipment, tour guide and insurance. Prices of tours range from 1,300 to 1,700 THB depending on the company and on the type of boat you choose.
Get to Koh Samui & Weather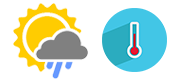 The climate of Koh Samui is a little different from the rest of Thailand. The best time to visit the whole archipelago is definitely from mid-December to mid-April. A cool dry period, characterized by a constant sunny weather, in fact, rare are the days when you can not go to the sea. The temperature does vary depending on the month. December, January and February have average between 27° C and +32° C, while the temperature rises between 29° C and 35° C in March and higher in April. The surface conditions are generally calm and the water temperature is between 27° C and 29° C. From mid-April and August in contrast to the Andaman sea coast, where the southwest monsoon brings heavy storms already, Koh Samui at this time still enjoys a relatively dry period with few precipitations. Most of the rain in this region falls between September and mid-December. Average temperatures during this time range between 27° C and 32° C and the humidity increases to over 70% with peaks that reach 90%.

Koh Samui is situated 500 km south of Bangkok, about 700 km away following the Asian Highway AH2. To get there you can choose between two travel options, one that provides the use of planes and a more economic that provides the use of the buses or trains, plus the ferries of course. The island has its own international airport with several national connections and a few international flights. Koh Samui International Airport is privately owned and is located about 4 km north of Chaweng, the main seaside resort of the island. It was built by Bangkok Airways; the construction began in 1982 and the airport was officially opened in April 1989. Samui Airport is an unusual airport because there is no indoor area, except for the gift shop. This is the sixth busiest airport in the country, with more than one million passengers annually. The airport has two terminals, a domestic and an international one. They are located approximately 50 meters from each other. Bangkok Airways airline connects the mainland to Koh Samui with more than 15 daily flights. Thai Airways operates two daily flights from Bangkok. Koh Samui is also connected with international tourist destinations, such as Singapore, Hong Kong and Kuala Lumpur by Bangkok Airways and some low cost airlines. Samui Airport is located near the Big Buddha Pier, where ferries depart for Koh Pha Ngan. The fast ferries to Koh Tao and Chumphon depart from the Maenam Beach Pier, about 6 km north-west from the airport. Great choices of transfer options are available at Samui Airport's transportation desk that will carry you to your final destination. The cost of taxi, limousine and minivan service vary according to the distance and the time of the year. Taxi Meter from the airport to Chaweng costs approximately 500 THB, 700 THB for furthest Nathon or Lamai. Private minivan, for up to six passengers, from the airport to Chaweng costs about 800-1,000 THB; a shared minivan transfers for the same destination costs about 150 THB, but you'll have to wait for up to 20 minutes until the minibus has at least six passengers.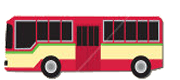 Buses are a good alternative to air travel if you want to reach Koh Samui from Bangkok. A flight to Koh Samui can cost a lot if not booked in advance and in high season seats often sell out quickly. A package trip comprising a bus and ferry service, can cost four times less than a flight ticket in high season. Transit times are, of course, hardly comparable but the inconvenience is well compensated by considerable savings. Since the introduction of night lines many tourists have opted for bus transfer. VIP no-standing buses equipped with air conditioning and comfortable seats suitable for overnight sleeping provide direct connection between Bangkok and Don Sak Pier in Surat Thani. The trip lasts nine hours; no stops are made at the bus terminals in the city. After an hour's wait, the time required to complete the boarding procedures, and a two-hour ferry crossing you'll get to Nathon, the main ferry dock in Koh Samui. You can purchase a combined bus and ferry ticket, commonly called Joint Ticket, at the Southern Bus Terminal and Mo Chit Terminal or through any travel agent in Bangkok. The package ticket, offered by several private bus companies, is also available at the seaside resorts of southern Thailand, such as Krabi and Phuket. A Joint Ticket to Koh Samui from Bangkok through Surat Thani costs from 600 to 1,100 THB, depending on the class of bus and company, about 500-800 THb from Krabi and 600-1,000 from Phuket. Lomprayah offers the usual service from Bangkok but with ferry's departures from Chumphon, more close to the capital, while from other southern beach resorts instead uses the Don Sak Pier. From capital the VIP buses depart from its terminal in Khao San Road. Reached Chumphon the journey continues on fast catamarans stopping at Koh Tao and Koh Phangan, before reaching Samui in about eleven hours. Ticket costs between 1,100 and 1,400 THB depending on destination.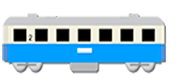 Koh Samui is also easily accessible by train from Bangkok thanks to the southern line of Thai railways. All southbound trains stop at Pumpin the railways station of Surat Thani where, once reached the Don Sak piers, you can continue the journey to Nathon on Koh Samui by ferry. Trains are much cheaper of flights, two or three times less, and are a good alternative in high season, when flights to Koh Samui are full and hard to find if not booked in advance, and travelling during the night allow recovering the excess time respect to flights. A package trip, train plus ferry usually named Joint Ticket, can cost a little more of bus plus ferry, but the combination is definitely more comfortable, and if you opt for the first class you will sleep in a comfortable bunk bed. The night trains towards Surat Thani depart from Bangkok Railway Station, unofficially known as Hua Lamphong Station, which is located within walking distance of Chinatown near the bank of the river, easily accessible by taxi or subway. A Joint Ticket to Koh Samui costs from 1,000 to 1,850 THB depending on the class. The train trip lasts nine hours. Tickets can be bought or reserved in advance, recommended in high season, directly to the Hua Lamphong Station or in all travel agencies of Bangkok. You can also buy tickets online on the unofficial website Thailandtrainticket.com, which also offers ticket delivery service to your hotel. Joint Ticket includes the free transfer by bus from the Pumpin Station to the ferry piers in Don Sak, about 66 Km. On buses, waiting outside the station, also tourists without Joint Tickets can buy tickets for ferries to Koh Samui or Koh Pha Ngan.
We Sugest

Find the best Hotel in
Koh Samui

at "Lowest Price"
Find cheapest airfare to Thailand
Southern Bus Terminals and Schedules
Reach Samui & Move Around
Koh Samui International Airport, IATA code USM.
Drive Around Thailand and stop every Place, enjoy the freedom...