Mu Ko Ang Thong National Park
Established as the 3rd national marine park in Thailand on November 1980, Mu Ko Ang Thong National Park is an archipelago of 42 islands in the south of Gulf of Thailand. In Thai Ang Thong means golden bowl, while Mu Ko simply means group of islands. Covering a total area of 102 km², of which only 18 km² is land, the marine park extends from north to south between the Surat Thani's mainland and Koh Samui, approximately 28 kilometres West of Samui. The larger islands in order are: Phaluay, Wua Ta Lap, Mae Ko, Nai Phut, Thong Thaeng, Sam Sao, Wau Te. All together the 42 islands form the Tambon Ang Thong of Amphoe Samui, Surat Thani Province. Ang Thong has earned worldwide fame since it was mentioned in the novel 'The Beach', as the secret island discovered by backpackers protagonists of the book. Following the movie with Leonardo Di Caprio was filmed on Phi Phi Islands, but Ang Thong has remained in the minds of many as a place of escape paradise. Admission fee is 300 Baht for foreigners, children 150 Baht, and 40 Baht for local tourists, children 20 Baht. Only licensed tour operators are allowed entry to the park. During monsoon season, due to big waves, windy and heavy rain, the authorities usually close the park from the 1st November to mid-December every year, but the dates may be change.
Park's Highlights
Most of the islands consists of limestone mountains rising from 10 to 400 meters above sea level, with the highest peak located on Koh Phaluay at 396 metres. Dry evergreen forest covers the limestone hills on the larger islands, while limestone forest occurs on the exposed cliff faces. Beach forest and some strips of mangrove forest are placed around the most sheltered bays and beaches. On the larger islands with areas of undisturbed forest many species of animals are present. Wildlife includes 16 mammal, around 50 bird, 14 reptile and 5 amphibian species. Occasionally can be seen Spectacled Langurs, Hairy-nosed Otters, Dusky-leaf Monkey, Long-tailed Macaque, Leopard Cat, Fishing Cat, Wild Boar, as well as Monitor Lizards, Tortoises and Pythons. Among bird species you can observe Collared Kingfisher, White-bellied Sea Eagle, Brahminy Kite, Black Baza, Oriental Pied Hornbill, Eurasian Woodcock, Pacific Reef Heron and common Hill Myna. The area of the Gulf of Thailand in which the islands lie is relatively shallow with an average depth of the sea around 10 metres. This means that the water is greatly influenced by heavy sediment from the Tapi River on mainland and thus fairly turbid all year round. There are few diving sites on the northern islands, however, the most sheltered bays offer good spots for snorkelling. The coral development on archipelago is not extensive and is restricted to a narrow band encircling each island close to the shore. The shallow coral reef is covered with gorgonian sea fan, elephants tusk coral, brain coral, stagshorn coral and plate corals in the deeper water. Marine life includes Butterflyfish, Angelfish, Parrotfish, Stingray, Black Tip Shark, Grouper, Green Sea Turtle, Hawkbill Sea tTurtle and Yellow-spotted Trevallies. On the entire archipelago lives only a small community of Moken Sea Gypsies, known locally as Chao Ley, on Koh Phaluay, one other nomadic village is on Ko Wua Ta Lap, while all other islands are uninhabited.
Ko Wua Ta Lap, meaning Sleeping Cow Island, is one of the most beautiful islands in the Mu Ko Ang Thong National Park. There are two beautiful unspoiled white beaches on the island; one is in Kha Bay at the northeast end of the island, where the headquarters and basic facilities are located, the other is in the opposite side of the island and it is accessible by a 700m long walk through the forest. Both are surrounded by crystal clear waters ideal for swimming, snorkelling and kayaking. From the headquarters a steep 500 meters long path leads to the high hill that stands behind the bay where it is a spectacular panoramic viewpoint. The trail is not for faint-hearted, it takes 25-30 minutes to walk and ropes are installed at several steep sections to help with the climbing. However, the climb to the top is well worth the trip, as the scenery from there is simply breathtaking. There is a platform at the top for visitors to rest and enjoy the great view of the entire archipelago and the mainland. On the island there is also the Bua Bok cave, accessible by a 1 km hiking from the headquarters. Unique in its geological formation, the cave features beautiful stalagmites and stalactites with the shapes like blooming lotus.
Ko Mae Ko, meaning Mother Island, is another beautiful island within the Mu Ko Ang Thong National Park. Located just north of Ko Wua Ta Lap, it boasts a saltwater lake in its mountainous interior called Thale Nai. Also known as Emerald Lake or Blue Lagoon, the natural lagoon is connected to the sea by a natural tunnel. It is a geological phenomenon caused by the subsidence of limestone basin. Thale Nai is oval-shaped and covers an area of about 30 Rais, 250 meters in wide and 350 meters long, and has a maximum depth of 7 meters. To getting there, the tourists have to take a boat from the HQ, about 15 minutes trip, and then walk along the 400 meters long trail up to the view point. From there they will see the wonderful scenery of the emerald lagoon as well as the open sea surrounded by mountains and trees. The island also has few white beaches.
Ko Sam Sao is located opposite to Ko Mae Ko. These islands are connected each other by a barely submerged peninsula, which creates a bridge during low tide. The small island is well known for its white sandy beaches and the beautiful coral reef, suitable for swimming and snorkelling. The white beach at the north end of the island has a smaller natural stone arch curving out to the sea. The tourists can camp on the island, with their own tents and the permission of the headquarters, but have to prepare their own food and fresh water, due to there are no shops or restaurant on the island. Water in the showers is collected in a water tank when it rain, so for the most time there is no water.
Ko Paluay is the only inhabited island in the archipelago. On its southern coast lives a small community of Moken Sea Gypsies, also known as Chao Ley, which keeps unchanged the lifestyle based on the resources of the sea. The island features a long white sand beach on southern coast where is a small pier, as well as several other small sandy beaches in secluded coves to northeast and northwest accessible by long-tail boats. On island are situated Koh Phaluay Eco Resort and Angthong Beach Resort, two small eco resorts with few bungalow-style accommodation near the main beach, booking in advance is strictly advised, and two seafood restaurants close to Sea Gypsies villages. Both eco resorts provide transfer from the mainland or Samui. Read More
Headquarters and Campsites
The Park Headquarters is on Ko Wua Ta Lap, the archipelago's most popular island and favorite destination by one-day tour from Samui. The HQ area is situated in Kha Bay at the northeast end of the island. In addition to the Ranger Station, the facilities includes the visitor center, first aid, campground , a restaurant, a small shop selling drink, food and kinds of first necessity. For those who wish to stay overnight, there are six simple bungalows set against a beautiful backdrop and camping tents available for rent at visitor center, as well as kayaks for rent to getting around. The cost of a tent per two person is 250 Baht per day. You can also bring your own tent and camp at the campground. It costs 20 baht per tent. While for tents no reservation is needed, the reservations of bungalow can ONLY be made using Thai Government website www.dnp.go.th/parkreserve/reservation. The costs of bungalows range from a minimum of 600 to 1,300 baht per day for a 2 bedroom cottage with toilet but no hot water. Please note that park shuts off its generator at 23:00, so expect no electricity at night. Tourists can also camp on Ko Sam Sao, a small island located north of Ko Wua Ta Lap, hiring a tent at headquarters or with their own tents and the permission of HQ, but they have to prepare their own food and fresh water, due to there aren't shops or restaurant on the island. Water in the showers is collected in a water tank when it rain, so for the most time there is no water.Read More
---
Info
Address Park Office: 5 Thalad Mai Road, Baan Don, Surat Thani
Telephone: +66 7728 8818-9
Website: www.dnp.go.th
Admission fee: 300 THB for adults and 150 THB for children
Getting There & Weather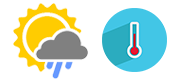 The climate in Southern Gulf of Thailand, and so Mu Ko Ang Thong National Park, is a little different from the rest of country. Park is influenced by monsoon from September to mid-December which causes big waves, windy and heavy rain, especially in November. Traveling to park is not safe, thus the authorities usually close it from the 1st November to mid-December every year, but the dates may be change. The best time to visit the archipelago is definitely from mid-January to mid-April. A cool dry period, characterized by a constant sunny weather, in fact, rare are the days when you can not go to the sea. The temperature does vary depending on the month. January and February have average between 27° C and +32° C, while the temperature rises between 29° C and 35° C in March and higher in April. The surface conditions are generally calm and the water temperature is between 27° C and 29° C. From mid-April and August in contrast to the Andaman Sea coast, where the southwest monsoon brings heavy storms already, Southern Gulf of Thailand at this time still enjoys a relatively dry period with few precipitations.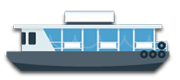 The most common way to visit Ang Thong Archipelago is via one of several tour operators that offer day trips to the marine park from Koh Samui, even because as a national park, only government-approved tour boats may enter. The boats depart from Bo Phut Pier, at the north-eastern tip of Koh Samui near the airport. The majority of these tours include the transfer by minivan from your hotel, the roundtrip by speedboat, lunch buffet, tropical fruit, drinking water, snorkelling equipment, tour guide and insurance. Prices of tours range from 2,000 to 2,500 THB depending on the company and eventual options chosen. Alternatively there is a boat service from Nathon Pier, the main pier in the west coast of Samui. The boat leaves from Samui at 8.30, while for the return trip the boat leaves Mu Ko Ang Thong at 15.00. The one-way trip takes about two hours. The cost is not known to us, it could reasonably range from 300 to 400 Bath per one-way trip.

Koh Samui is situated 500 km south of Bangkok, about 700 km away following the Asian Highway AH2. To get there you can choose between two travel options, one that provides the use of planes and a more economic that provides the use of the buses or trains, plus the ferries of course. The island has its own international airport with several national connections and a few international flights. Koh Samui International Airport is privately owned and is located about 4 km north of Chaweng, the main seaside resort of the island. It was built by Bangkok Airways; the construction began in 1982 and the airport was officially opened in April 1989. Samui Airport is an unusual airport because there is no indoor area, except for the gift shop. This is the sixth busiest airport in the country, with more than one million passengers annually. The airport has two terminals, a domestic and an international one. They are located approximately 50 meters from each other. Bangkok Airways airline connects the mainland to Koh Samui with more than 15 daily flights. Thai Airways operates two daily flights from Bangkok. Koh Samui is also connected with international tourist destinations, such as Singapore, Hong Kong and Kuala Lumpur by Bangkok Airways and some low cost airlines. Samui Airport is located near the Big Buddha Pier, where ferries depart for Koh Pha Ngan. The fast ferries to Koh Tao and Chumphon depart from the Maenam Beach Pier, about 6 km north-west from the airport. Great choices of transfer options are available at Samui Airport's transportation desk that will carry you to your final destination. The cost of taxi, limousine and minivan service vary according to the distance and the time of the year. Taxi Meter from the airport to Chaweng costs approximately 500 THB, 700 THB for furthest Nathon or Lamai. Private minivan, for up to six passengers, from the airport to Chaweng costs about 800-1,000 THB; a shared minivan transfers for the same destination costs about 150 THB, but you'll have to wait for up to 20 minutes until the minibus has at least six passengers.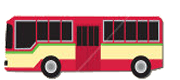 Buses are a good alternative to air travel if you want to reach Koh Samui from Bangkok. A flight to Koh Samui can cost a lot if not booked in advance and in high season seats often sell out quickly. A package trip comprising a bus and ferry service, can cost four times less than a flight ticket in high season. Transit times are, of course, hardly comparable but the inconvenience is well compensated by considerable savings. Since the introduction of night lines many tourists have opted for bus transfer. VIP no-standing buses equipped with air conditioning and comfortable seats suitable for overnight sleeping provide direct connection between Bangkok and Don Sak Pier in Surat Thani. The trip lasts nine hours; no stops are made at the bus terminals in the city. After an hour's wait, the time required to complete the boarding procedures, and a two-hour ferry crossing you'll get to Nathon, the main ferry dock in Koh Samui. You can purchase a combined bus and ferry ticket, commonly called Joint Ticket, at the Southern Bus Terminal and Mo Chit Terminal or through any travel agent in Bangkok. The package ticket, offered by several private bus companies, is also available at the seaside resorts of southern Thailand, such as Krabi and Phuket. A Joint Ticket to Koh Samui from Bangkok through Surat Thani costs from 600 to 1,100 THB, depending on the class of bus and company, about 500-800 THb from Krabi and 600-1,000 from Phuket. Lomprayah offers the usual service from Bangkok but with ferry's departures from Chumphon, more close to the capital, while from other southern beach resorts instead uses the Don Sak Pier. From capital the VIP buses depart from its terminal in Khao San Road. Reached Chumphon the journey continues on fast catamarans stopping at Koh Tao and Koh Phangan, before reaching Samui in about eleven hours. Ticket costs between 1,100 and 1,400 THB depending on destination.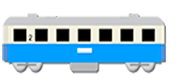 Koh Samui is also easily accessible by train from Bangkok thanks to the southern line of Thai railways. All southbound trains stop at Pumpin the railways station of Surat Thani where, once reached the Don Sak piers, you can continue the journey to Nathon on Koh Samui by ferry. Trains are much cheaper of flights, two or three times less, and are a good alternative in high season, when flights to Koh Samui are full and hard to find if not booked in advance, and travelling during the night allow recovering the excess time respect to flights. A package trip, train plus ferry usually named Joint Ticket, can cost a little more of bus plus ferry, but the combination is definitely more comfortable, and if you opt for the first class you will sleep in a comfortable bunk bed. The night trains towards Surat Thani depart from Bangkok Railway Station, unofficially known as Hua Lamphong Station, which is located within walking distance of Chinatown near the bank of the river, easily accessible by taxi or subway. A Joint Ticket to Koh Samui costs from 1,000 to 1,850 THB depending on the class. The train trip lasts nine hours. Tickets can be bought or reserved in advance, recommended in high season, directly to the Hua Lamphong Station or in all travel agencies of Bangkok. You can also buy tickets online on the unofficial website Thailandtrainticket.com, which also offers ticket delivery service to your hotel. Joint Ticket includes the free transfer by bus from the Pumpin Station to the ferry piers in Don Sak, about 66 Km. On buses, waiting outside the station, also tourists without Joint Tickets can buy tickets for ferries to Koh Samui or Koh Pha Ngan.
We Sugest

---
Find the best Hotel in
Koh Samui

at "Lowest Price"
Find cheapest airfare to Thailand
---
Southern Bus Terminals and Schedules
Reach Samui & Move Around
Koh Samui International Airport, IATA code USM.
Drive Around Thailand and stop every Place, enjoy the freedom...