Kaeng Krachan National Park
Kaeng Krachan National Park was established in 12 June 1981 as the 28th national park in Thailand. It is the largest national park in Thailand with 2,915 square kilometers of evergreen rainforest in the watersheds of the Phetchaburi and Pranburi rivers. Located on the eastern slope of the Tenasserim Mountain Range, at the border of Myanmar, the park occupies the western half area of Phetchaburi Province, Kaeng Krachan, Nong Ya Plong and Tha Yang districts, and the north-western area of Hua Hin district in the Prachuap Khiri Khan Province. Kaeng Krachan is part of an enormous continuous complex of rainforests that deep into Myanmar and extends over 30,000 km². The park is famous for its great diversity in wildlife, but also for the dense morning mist covering the park and hill tops from December to March creating a spectacular view. Kaeng Krachan is one of best bird-watching and butterfly-watching destinations in Thailand. In the park it's also possible to visit a Karen Village, which is located on the outskirts of the park. Kaeng Krachan has been included in the list of ASEAN Heritage Parks and in 2011 Thailand has submitted it to UNESCO for evaluation as a future World Heritage Site. The national park is open to visitors all year around, however, in rainy season the park's authorities close the area beyond Dan Khao Sam Yot Checkpoint, Ban Krang and Panoen Thung campsites, from August to October every year for visitor's safety and forest recovering. Ultimately the best time for visit the park is from November to April, but all seasons gives different possibilities from a wildlife watching. Entrance fee for foreigners is 300 Baht, 200 Baht for children, and 100 Baht for locals, 40 Baht for children. There is an additional fee of 30 Baht for vehicles and 30 Baht per night if you intend to camp.
Park's Highlights
Kaeng Krachan National Park is composed of two major watersheds. About half of the park's area drains into the Phetchaburi River which flows to Kaeng Krachan Dam at the eastern edge of the park, next to HQ, then down through farmland to the provincial capital of Phetchaburi and finally to Gulf of Thailand. The southern haft of the park drains into the Pranburi River which flows south to the Pranburi Dam and then to the town of Pranburi in Prachuab Khiri Khan Province. Due to abundant rainfall and undisturbed forest cover in these watersheds, the streams, waterfall and rivers within Keang Krachan Park flow year round. Humidity remains high throughout the year, with heavy rain during the rainy season and cool weather for much of the year. The park boasts the huge lake reservoir created by the Kaeng Krachan Dam, several waterfalls and streams, caves, and a beautiful mountain and hilly landscape. The highest elevation in the park is Kao NgaNgan NikYuang Tong at 1,513 meters, a peak located in a "joint area" between Thailand and Myanmar. The second highest peak is Khao Phanoen Thung at 1,207 meters, which is accessible by a multi-day trekking from Phonoen Thung Campsite. However, the hiking trail is closed since 2014, and there aren't plans to re-open it at moment. Kaeng Krachan is almost entirely covered with deep, steep forest. Over three-quarters of the park's area has slopes greater than 30 %, 85 % of the terrain is covered with evergreen rainforest, another 10 % is mixed deciduous forest. Due to its location at the intersection of continental Asia and the Malaysian Peninsula, the forest is rich and complex, and includes continental species like oaks, chestnuts, and maples, as well as trees typical of tropical forests such as palms, hanging lances, ferns, orchids, and an abundance of fruit trees. Like flora, Kaeng Krachan's wildlife represents both continental Asiatic and Malaysian species. The park is probably Thailand's top bird and butterfly watching destination. Over 420 species of birds are known to live within the Park's boundaries, which is the highest number of bird species in all national parks in Thailand. There are 57 known species of mammals and around 300 butterfly species. Larger mammal species include Elephant, Leopards, Clouded Leopards, Asian Bear, Sambar Deer, Serow, White-handed Gibbon, Wild Dog, Golden Jackal, Wild Boar, Malayan Tapir, Stump-tailed Macaques, Dusky and Banded Langurs. Indo-chinese Tigers can be seen, but they are not common. Bird's species include Black Eagle, Red Junglefowl, Woolly-necked Stork, Kalij Pheasant, White-fronted Owl, Giant Pitta, Great Argus, Grey-headed fish Eagle, six species of Hornbills, Woodpeckers, and all seven species of Broadbills found in Thailand. The rare Ratchet-tailed Treepie was be seen here by members of the Bangkok Bird Club on an outing in 1991, it has not been recorded anywhere else in Thailand. Kaeng Krachan is also home to most of the snake species present in Thailand including White-lipped pit Viper, Pope's pit Viper, Oriental vine Snake, Siamese Cat Snake, Red-necked Keelback, Speckle-bellied Keelback or even rare snakes such as Brongersma's Short-tailed Python, Red-headed Krait, Sawtooth-necked Conzeback, Blue-coral Snake, Mountain Viper and all three Python species found in Thailand.
Roads & Hiking Trails: Access to the Park's main forest area is limited to two roads. Khao Panoen Thung Road is the main road. About 28 kilometers long, it crosses Dan Khao Sam Yot Checkpoint allowing access to the park's central area, while the one beyond Huai Pa La-U Checkpoint allows access to Pa La-U Campsite and the area around Pa La-U Waterfall in the south-western area of park. The main road is located 19 km south of HQ and, once passed the checkpoint, leads to the two park's largest campsites and finaly ends at the car park where is the hiking trail leading to the Thor Thip Waterfall. While the first 13 Kilometres of road beyond the checkpoint are quite large and paved, the 15 Kilometres between Ban Krang and Phanoen Thung Campsites are very narrow, dirt and quite steep; 3 Kilometres beyond Ban Krang campsite a 4WD is required for go further. For that reason the traffic between the campsites is regulated and it is open one way for each direction on a strict schedule. Dan Khao Sam Yot Checkpoint is open from 5am to 5pm, but it is possible to head out from the park until 7pm. The road leading from Ban Krang to Phanoen Thung is open from 5:30am to 7:30am and from 1:00pm to 3:00pm, while the opposite direction is open from 9:00am to 10:00 am and from 4:00pm to 5:00pm. Instead the Huai Pa La-U Checkpoint is open in both directions from 8:30am to 4:30pm. Note that no bikes are allowed inside the national park. The hiking trail options into the deep forests are very limited, but there are few good trails, especially in the areas around Thor Thip Waterfall and the Pa La-U creek. Hiking the trails should be accompanied by a ranger or private guide as it is very easy to get lost, rangers can be hired on any of the campsites for a small availability fee. You can walk on dirt roads, but it is not recommended to walk alone.
Thor Thip Waterfall: Namtok Thor Thip is a nine-level waterfall located within the deep forest in the central area of park. It can be reached by a steep 3 kilometres hiking trail starting from the car park at end of Namtok Thorthip Road, 6.5 km west of Phanoen Thung Campsite and about 55 kilometres from the Park Headquarters. Beyond the waterfall, the steep trail continues another 1.5 km west, passing one of tiers of Thor Thip all the way to Phetchaburi River. Walking this trail may require leach protection socks during and first few months right after the rainy season. The area around the first stretch of trail is a very popular destination for bird-watching.
Pa La-U Waterfalls: Namtok Pa La-U is a 16-level waterfall situated at south-western edge of the park. Located at the end of road 3219, it is a very popular attraction among tourists and locals, also because it is easy accessible by nearby Hua Hin. There are number of facilities near the falls, including a restaurant, a small souvenir shop and a picnic area, while the checkpoint, visitor center and the campsite are situated nearly 4.5 km to east. The falls are not too high but all levels are accessible through a rocky hiking trail. What makes Pala-U area more interesting is the elephant activity. It is far more easy to spot wild elephants along the road here than in the central parts of the park.
Keang Krachan Dam: The dam is located at the middle of the eastern edge of the park, about 5 km northeast of the HQ. Keang Krachan Dam was built in 1966 as the first earthen dam constructed in Thailand. The lake, known as Kaeng Krachan reservoir, created by the block of Phetchaburi River covers an area of 46.5 square kilometres with the capacity of 710 million cubic meters of water. There is a viewpoint on the top of earthen dam as well as 20-30 islands dotting the water surface.Read More
Headquarters and Campsites
Kaeng Krachan Park Headquarters is located on rural road 3432 in Amphoe Kaeng Krachan, about 4 km west of Kaeng Krachan town. In addition to visitors center and Ranger Station, in the area is situated a large campground where tents can be rent. Campsite's facilities include several clean toilets with showers, a restaurant and an ATM. Free Wi-Fi is available from the restaurant and Headquarters, mobile reception is good in this area. However, unless you have arrived too late at park, this campsite isn't the best option to stay because it is not really located within the rainforest area. Ban Krang and Khao Phanoen Thung camping areas located respectively 34 and 49 Km more inside the forest are sure better choices.
Ban Krang Campsite is located along the Khao Panoen Thung Road, the main road crossing the park, about 13 Km west of Dan Khao Sam Yot Checkpoint, the entrance to central area of park situated 19 km south of HQ. Facilities include toilets with showers within the camp area, a restaurant serving excellent Thai dishes and visitor center where tents and sleeping bags can be rented. During the week-ends the campsite may get overcrowded by local tourists, especially around public holidays, but otherwise it is very common with only few tents, making it a paradise for people avoiding crowded places. Along the road to the east and west of the campsite there are several butterfly and bird-watching spots, as well as a number of hiking trails to discover the jungle, including one reaching the Pranburi Waterfall.
Khao Phanoen Thung Campsite is located at 950 metres a.s.l., about 15 km west of Ban Krang Campsite, 28 km from Dan Khao Sam Yot Checkpoint and 47 km from the HQ. The 15 Kilometres of unpaved road between the two campsites are very narrow and quite steep, only accessible with 4WD. Campsite's facilities include toilets with showers, a restaurant serving Thai dishes and visitor center where tents and sleeping bags can be rented. The area around campsite is very popular for it's view points and bird-watching, as well as wildlife sightings like boars, bears and binturongs. Due to high altitude, the location is ideal for watching many highland birds such as hawks and eagles. The deep forest around Phanoen Thung is one of best places to see cloused leopards with a little luck. There aren't marked hiking trails near the campsite apart from the 8 km long trail reaching the Khao Phanoen Thung peak at 1,207 meters. This peak was accessible by a multi-day hiking, normally required a nights stay at the top with a Ranger and strict permission from HQ needed. However, the hiking trail is closed since 2014, and there aren't plans to re-open it at moment.
Pa La-U Campsite is located next to Huai Pa La-U Checkpoint, along the rural road 3219 leading to Pa La-U Waterfalls, in the south-eastern edge of park, about 67 Km south of HQ. Camping's facilities include toilets with showers and visitor center where tents and sleeping bags can be rented. Tent costs 225 Baht per night, accessories from 60 Baht up. If you have your own tent, it will cost 30 Baht per night to use the camping ground. There are no restaurants around the camping ground. The nearest option to get food is the restaurant next to the falls during the daytime hours or at Huai Sad Yai village located 5-6 km to east. Note that the Huai Pa La-U Checkpoint and Waterfalls Checkpoint are open only from 8:30am to 4:30pm.Read More
---
Info
Address Headquarters: Tambon Kaeng Krachan, Phetchaburi
Telephone: +66 3246 7326, +66 3245 9293, +66 86166 2991
Admission fee: 300 THB for Adults and 200 THB for Children
Website: www.dnp.go.th
Getting There & Weather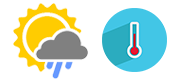 There are three seasons in the central territories of Thailand, Hot, Rainy and Cold, although temperatures are fairly hot year-round, ranging from an average low of 22° C in December to an average high of 35.4° C in April. The Cool Season is a cool dry period that runs from November to February when the monsoon blows from northwest. Considering its location in the tropics, the weather is still warm enough and the average temperatures range between 22° C and 32° C in the day and between 16° C and 22° C at night. As a result, this is considered the most suitable season to visit park, also because the streams and rivers are still swollen by seasonal rains. The Hot Season starts in March until mid-May with occasional rain. Park's area often has intense heat and high humidity, usually over 75%. During this time the average temperatures range from 26° C to 36° C. Sometimes there can be temperature peaks even higher than 38° C. The temperature usually hits its highest point in mid-April and May. This intense summer heat leaves residents eager for the upcoming rains, which begin sporadically falling after mid-April. The Rainy Season starts from May until October, influenced by the southwest monsoon during which rainfall is more frequent and intense. September is the wettest month, with an average rainfall of 390 millimetres. However, as can be said for the term "cold season", the term "rainy season" can be slightly misleading. While the rain during this season can be intense with furious storms and incessant rains, they usually do not last more than a day. Sunny days are also common during this time. The average temperatures range between 28° C and 30° C with humidity usually over 70%.

Park's Headquarters is located in Amphoe Kaeng Krachan, about 60 km southwest of Phetchaburi town and only 186 km south of Bangkok. To get there from the capital, you can drive yourself a hired car, take a minivan until Kaeng Krachan town located just 4 km from the HQ, or use the public transport till Phetchaburi and then the minibus. In Bangkok you can rent a car at prices ranging from 1,000 to 2,000 THB a day, depending on the model and the rental company. At both Bangkok's airports you will find the offices of major car rental companies, such as Avis, Budget and Hertz, which offer excellent car covered with full insurance. Inside city, the local hire agencies offer cars of good quality at similar price, however sometimes, they do not have insurance that covers the full damage, so make sure of it before you have unpleasant surprises.
Path from Bangkok: Take Highway 35 from southwest Bangkok and follow it for 83 km until intersection with Highway 4, Phet Kaserm Road. Turn left and follow Highway 4 for 53 km until intersection with Road 3499 in Tha Yang District, 20 km south of Phetchaburi. Turn right onto Road 3499 and drive for 32 km until you reach Road 3432, immediately after Kaeng Krachan Town, turn left into this rural road and drive for another 4 km to get to the Park's entrance and Headquarters.

There are two locations in Phetchaburi town where the minivans pick up visitors who want to reach the Kaeng Krachan National Park. The main spot is around the roundabout on the Phet Kaserm Road, Highway 4, adjacent to Petcharat Hospital, the second spot is 2 km to south opposite to Big-C supermarket on the same road. The main spot is recommended if you are coming from north, in fact the Phetchaburi's bus station is just a few hundreds meters to north, while the railway station is further away, about 2,5 to north-east, but still reachable with a short ride on taxi-motorbike or tuk-tuk. The best way to get to Kaeng Krachan Town and then the Park Headquarters from Bangkok is with the hourly minivan services that leaves from Pin Klao Bus Station, which is the old Bangkok's southern terminal located 5 km east from the new Sai Tai Mai Southern Terminal. It is located on the Thonburi side of the Chao Phraya River, as well as the new terminal. Pin Klao Bus Station is quite far from the city centre, and there aren't Subway or Skytrain stations nearby, accordingly the best choice to get to station is boarding a metered taxi. The one-way trip costs about 250 Baht per person, and it takes nearly 3 hours. There are also bus and minivan services from Sai Tai Mai Bus Terminal to Phetchaburi with many daily departures. The Blue-white Express buses 72 and 977 leave every two hours between 11:00 and 17:00, the trip take two hours and cost 112 Baht, while the First Class buses leave at 09:00, 12:00, 14:00, 20:00 and 22:00, the trip take two hours and cost 170 Baht. The minivans depart every hour from 7:00 to 17:00, the trip take 90 minutes and cost 150 Baht. For both services, the tickets can be purchased at Counter 89 and departures are from platform 6. Phetchaburi's bus station is in the city center adjacent to Phet Kaserm Road, just a few hundreds meters to north from main stop where the minivans pick up park's visitors.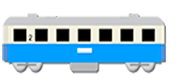 You can also reach Phetchaburi by train from Hua Lamphong Railway Station in Bangkok, as most of trains toward Southern Thailand stop at Phetchaburi. However it is a very slow option compared to minivans and buses. The trip normally takes around 3-4 hours, but can take longer. There are at least ten daily trains from Bangkok toward Phetchaburi from 8:05am till 10:50pm; ticket fare ranges from 200 to 390 Baht, depending on seat class and the type of train. Phetchaburi railway station is a bit out of town on Rotfai Road, about 2,5 to northeast of spot where the minivans pick up passengers toward Kaeng Krachan National Park. A tuk tuk or motorbike ride from the station should cost around 20-40 Baht.

Moving Around
---
Find the best Hotel in Thailand at
"Lowest Price"
Find cheapest airfare to Thailand