Tarutao National Marine Park
Tarutao National Marine Park was established as Thailand's second marine national park on 19 April 1974. It covers an area of 1,490 square kilometres, 1,260 oceans and 230 lands, off the coast at Satun Province in the Andaman Sea, at the southernmost Thailand. The park consists of 51 islands within two main groups the Tarutao to the east and Adang-Rawi to the west, which are then divided into three archipelagos: Tarutao Archipelago, Klang Archipelago and Adang Archipelago. The islands are scattered from 20 to 70 kilometres distance from the south-westernmost Thailand's mainland. The southernmost part of the park lies on the Malaysian maritime border. The name Tarutao derives from a Thai corruption of Malay word "Pulau Tertua" that was the original name of main island of Park, which means old, mysterious, and primitive island. Tarutao National Marine Park was declared as an ASEAN Heritage Parks and Reserves in 1982. It was also candidate to UNESCO for inclusion into World Heritage Sites in 1990, but its listing was rejected due to concerns around protection of river and swamps of Tarutao Island, which were the last known refuge for the saltwater crocodile. The rare specie now is believed to be extinct in the national park and entire Thailand.
Park's Highlights
Among the 51 islands what form the park some are simple rocky outcrops that emerge just above the sea surface, a few are quite large, while the most are of small and medium in size. Mostly uninhabited, they are characterized by tropical vegetation inside and beautiful coastline, with pristine beaches and beautiful coral reefs in many of the islands. Within park there are seven large or medium-sized islands, in order of size they are: Koh Tarutao, Koh Adang, Koh Rawi, Koh Butang, Koh Lipe, Koh Klang and Koh Bitsee. Koh Lipe, Koh Tarutao and Koh Adang are those that definitely worth a visit. Koh Tarutao, Koh Adang and Koh Rawi are wilds and undeveloped. Rich in flora e fauna, the larger islands of park are among the most unspoiled islands in all of Thailand. The interior of islands is characterized by rocky hills and steep mountains covered with lush tropical vegetation. Several walking trails and hiking paths allow exploring the wild interiors and its fauna. The islands are home to several species of mammals including Wild Boar, Greater and Lesser Mouse Deer, Dusky Leaf Monkey, Crab-eating Macaque, Fishing Cat as well as Gray Langurs, Civet, Squirrels and few species of Bat. The wildlife includes also reptiles and amphibians, such as Reticulated Python, King Cobra, Rainbow Water Snake, Butterfly Lizard, Clouded Monitor Lizard and several species of frog. Birdwatching lovers can see at least 80 different species of birds in the park including Oriental Pied Hornbill, Nicobar Pigeon, Green Imperial Pigeon, Oriolus Chinensis, Arctic Warbler, Brown-throated Sunbird as well as Crimson Sunbird, Asian Finfoot, Javan Pond Heron and Sea Hawk. The islands are also full of marine life; they are an ideal destination for divers and snorkellers. In particular, the Adang-Rawi Archipelago has some of the best diving and snorkelling sites in Thailand. All the coral reefs are in excellent health condition. Luckily the 2004 Tsunami had little impact here and the soft and hard corals that cover the reefs are among the most beautiful in Thailand. The surrounding crystal clear waters are teeming with marine life. It is estimated that the marine life of all archipelago contains about 25% of the world's fish species. In the shallow waters near the shore, even snorkellers can swim amongst large shoals of tropical fish. The reefs are populated by a lot of fish species including Emperor Angelfish, Butterflyfish, Porcupinefish, Clownfish, Trumpetfish, Parrotfish, Pufferfish, Titan Triggerfish, Sea Snakes and a huge variety of invertebrates, such as Octopus, Cuttlefish and Squid. Between cracks and crevices are resident Nubibranchs, Crabs, Shrimps, Lobsters, Zigzag Clams and Oysters. The reef is a perfect habitat for Glassfish and other baitfish, which it is why you will see so many predators here, such as Lionfish, Frogfish, Scorpionfish, False Stonefish and Moray Eels. On the bottom of the sea, between sand and scattered granite rocks rest large Groupers, Blue-spotted Stingray and Leopard Sharks. In the surrounding waters swim big Hawksbill Sea Turtles, Green Sea Turtles and large shoals of Bigeye Snapper, Trevally, Yellowtail and Blackfin Barracuda. Off the coast you can spot the larger marine species in Thailand, with frequent sightings of Dugong, Dolphins, Yellow Fin Tuna, Kawakawa Tuna, Dogtooth Tuna and occasionally Sperm Whale, Manta Rays and Whale Shark.
Koh Tarutao is the largest of the 51 islands that belong to the park and the nearest gateway for the boats service to Marine Park. It is 26 km in length and 11 km in width for a total area of 150 square kilometres. Quiet and undeveloped, it is covered by dense tropical forests for more than 70 percent of its surface. It is one of the most unspoiled islands in all of Thailand, without any form of tourism development apart from a few bungalows, two campsites and a few other basic facilities. The island's transports are limited to couple of mini trucks used as shuttle taxis to connect the various bays and campsites; they operate during daylight hours and the cost is relatively low, with 300 THB will take you wherever you want around the island. A limited number of mountain bikes for rent are available at HQ area or at restaurant in Ao Mo Lae. The few scooters on the island are for the exclusive use of the Rangers and personnel, their use is strictly forbidden to visitors as a result is not possible to rent or borrow one in order to avoid fines. Tarutao lies just 17 km off the western coasts of Satun Province, 20 Km west of Pak Bara Pier. Thick tropical rainforest covers over 70% of the hilly island, with highest peak at 700 metres. There is a concrete road that crosses the island from north to south and from west to east, but the terrain is rugged and mountainous with several peaks to overcome. Several walking trails and hiking paths allow exploring the wild interiors rich in fauna. The western coast has three main sandy bays, which are often nesting areas for Sea Turtles, and some areas of mangrove forest. The eastern side of island is made up limestone cliffs surrounded by over 10 smaller offshore limestone and karst islets. Ao Phante Malacca is the most north-western bay of Koh Tarutao. The beach of the bay is a 4 km long strip of beautiful white sand, at its northern tip are located the HQ and the small pier that is the main entry point to the island; a second pier is located in Ao Ta Lo Woo on the eastern coast. From Ao Phante departs the road that crosses the island from the north-western tip to the south-eastern tip; after 2.5 km a detour on the right leads to Ao Mo Lae. Located 4.2 km south from HQ, the small secluded bay has a beautiful white sand beach surrounded by shallow clear waters. Following the usual concrete road you get to Ao Son. The bay has an enormous beach that is the only area of nesting for Sea Turtles on the western side of the island. Located 4.3 km south of Ao Mo Lae, the white sand beach is over 3 kilometres long and is nearly always empty. From here, precisely at end of the concrete road depart two hiking trails 1.3 and 3 kilometres long that leading into the tangled jungle for wildlife viewing and even the two small waterfalls named Lu Du and Lo Po. Some exemplars of pythons can be observed at night even close to the small water stream flowing through the ranger station area. Ao Ta Lo Woo is the main bay on the eastern coast of Koh Tarurato. Following the concrete road that connects the western side to the eastern side of island, it is located about 12 km from HQ, approximately in the centre of the east coast. From the bay you have a good view of some of small limestone and karst islets that surrounding Koh Tarutao. Here there is the second pier of the island, but to date 2015, there are no accommodations or campsites. Few hundred meter south on the concrete road there is the start point for a 2 km long historic trail, which lead to few historic buildings related to the prison that was build on island before the 2nd World War. From Ao Ta Lo Woo, the concrete road leads to south-eastern tip of island where lies Ao Talo Udang, a sheltered bay surrounded by impressive and photogenic limestone cliffs. Alternatively to reach the enclosed bay, lovers of extreme trekking may try to follow the 12-km dirt path built by prisoners over six decades ago, partially recovered but still difficult to follow.
Koh Adang is the second largest island within the park and the main island of Adang-Rawi group. It lies less than 2 km north of Koh Lipe and about 30 km west of Koh Tarutao. Adang is 6 km long and 5 km wide for a total area of about 26 square kilometres; most of its mountainous interior is covered by a dense tropical rainforest, with highest peak at 690 metres. There are some hiking trails through the high hills and the dense jungle which allow reaching the summit; several scenic points on the highest peak and even along the paths offer wonderful views over Koh Lipe and Andaman Sea. The coastline is dotted by granite formations alternating with narrow strips of white sand. Hat Laem Son, Hat Lo Lipe and Hat la Lo Lae are the main beaches on island. The most beautiful coral reefs to enjoy snorkelling and diving can be found on northern and southern tip of Koh Adang. Like Koh Tarutao, Koh Adang is unspoiled, very quiet and undeveloped to tourism thanks to the Park conservation program. There are no roads, vehicles, resorts, restaurants or shops on pristine island, aside from the few facilities of Marine Park. On Koh Adang there are no piers and consequently doesn't has a ferry service from mainland; the only way to reach the island is take advantage of long-tail boats from nearby Koh Lipe, around 500-700 THB one-way depending on your haggling skills.
Koh Rawi is the third largest island within Tarutao National Marine Park, about the size of neighbouring Adang from which is separated only by a channel of one kilometre in width. Located northwest of Koh Lipe, the island has a hilly interior, mostly covered by a dense forest, surrounded by many rocks, high steep cliffs, and white sand beaches with clear crystal waters and stunning coral reefs. From Talopalian Bay and Leuk Bay depart few short jungle trails that lead to Chado Cliff, the highest hill from which you have a wonderful panoramic view. The island also have some waterfalls including Pirate's Fall, the most beautiful and high reachable with half-hour hike from the Ranger Station in Haad Sai Khao, the Koh Rawi's main beach. Koh Rawi is almost completely uninhabited, apart a few Chao Leh sea gypsies, the only buildings are a few open-air shacks at the two National Park Ranger stations. On island there are no piers and consequently doesn't has a ferry service from mainland; the only way to reach the island is take advantage of long-tail boats from nearby Koh Lipe, around 500-700 THB one-way depending on your haggling skills and from where you depart. Prices for who depart from Sunset Beach or northern Sunrise Beach should be a bit cheaper than from Pattaya Beach.
Koh Lipe is the only island within the park with tourism development. It is outside of the Park jurisdiction, and as such is exempt from the laws and legislation that protects the rest of the National Park. The small island of Adang-Rawi Archipelago is home to the largest permanent settlement, about 800 people, and the only with water available throughout the year. It was originally settled by a group of sea gypsies, also known as Chao Ley in Thai, originally from Malaysia; in fact, the island's name means "Paper Island" in Chao Ley dialect. Even today most of island's inhabitants are of sea gypsies' origin. Koh Lipe, with an area of just 2 square kilometres is a real small tropical paradise, one of the most beautiful islands in Andaman Sea. Tourists come here more numerous in recent years, attracted by its pristine beauty, white sandy beaches and amazing turquoise waters, which make the island one of Thailand's best seaside destinations. Almost unknown until a few years ago, Koh Lipe is still outside the mass tourism but nevertheless offers good guest accommodation and facilities. The public infrastructures in the island are minimal, limited to a small Thai Police Station, a Tourist Police office, an Immigration Office, located near to Bundhaya Resort in Pattaya Beach but open only during the high season, a very small Buddhist Temple in the centre, a Primary School, a Public Hospital and a small private clinic, which serves as medical rescue and first aid centre. In Koh Lipe there aren't roads, just small walking paths that connect the coasts between them, no cars or scooters for rent, the vehicles are limited to few mini-taxis, like golf carts, owned by hotels and used to carry heavy luggage of tourists. Transfers between the beaches can also be carried on board of typical long-tails boats; however most of visitors like to walk on foot. The narrow paths of island are a mix of shops, travel agencies, Scuba Centres, restaurants, bars and all kinds of accommodation. Small hotels and bungalows, made up wood and bamboo, are built directly on the main beaches or in nearby vegetation, with hammocks on which to relax in solitude. The several restaurants offer the classic dishes of southern Thailand and international cuisine. The nightlife is limited to a few bars that come alive with soft lights, music lunge and the shows offered by the fire jugglers. The stay in Koh Lipe flows slowly, there is not much to do besides sunbathing on its pristine beaches or take boat trips to explore the many nearby islands and enjoy snorkelling or diving. The island's coastline is characterized by white sandy beaches surrounded by crystal waters and tropical vegetation, a stunning set that recalls the Caribbean landscapes. There are four main beaches on Koh Lipe: Pattaya Beach in the south, the most popular and main tourist centre; Sunrise Beach on the east, near Chao Ley village; Karma Beach in the north, facing the island of Koh Adang; and Sunset Beach in the west. In addition there are a few small sandy coves and the two privately-owned Sanom Beach and Bila Beach. Read More
Headquarters and Campsites
Koh Tarutao is home to National Park Headquarters, located in Ao Phante Malacca the main bay on its northwest coast. The HQ area has offices, a visitor centre, a small shop, a first aid station, restaurants, a few bungalows, a main campsite, with tents available for rent, and others small camping areas close to the sea, for use these ask permit to the rangers at HQ. A limited number of mountain bikes for rent are available at HQ. Along the western coast there are others two Ranger stations in Ao Mo Lae and Ao Son, both have the same facilities of HQ area. All accommodation on the island is owned and managed by the Tarutao Park authority. The bungalows at HQ area and at first Ranger station must be booked online in advance through Department of National Parks and Wildlife and Plant Conservation, while no advance booking is needed for the few bungalows at second Ranger station. The cost of spartan bungalows range between 600 THB, for two-bed room, and 1,000 THB for four-bed room per night. The small tents for two people can be hired from the park office for 150 THB per night, which includes the cost of camping pitch near the beach; visitors with their own tents must pay 30 THB per night. The small store selling toiletries, drinks and snacks is found next to the pier and it is open from 08:00 to 17:00. The restaurants near the HQ, as well as the others in Ao Mo Lae and Ao Son, are open from 08:00 to 14:00 and 17:30 to 20:00 and offer tasty dishes of southern Thai cuisine, most of inexpensive dishes cost from 60 to 130 THB. There is no ATM service at HQ area, as well as in any other part of the island. Park's facilities in Ao Son are located behind the beach, among the vegetation, and include a Ranger station, a restaurant, bungalows and the campsite. The nice concrete bungalows have hot shower and fan and are the best ones on island, available only by booking in advance. The tents instead are available for rent on arrival, includes sleeping bag. The limited mountain bikes can be rent at restaurant. Unlike previous coves, in Ao Son the tents and the few bungalows are available for rent on arrival at Ranger station, near which is also the small restaurant. The smaller bungalows with 2 two-bed rooms are available for 500 THB per night, the bigger one with 2 four-bed rooms costs 800 THB per night and the tents cost 200 THB per night.
Koh Adang has a ranger station, camping facilities, a restaurant and few bungalows located on its southern tip. Ranger station and the Park facilities are located behind the beach, under beautiful Casuarina pine trees, on the southern tip of island, just in front of Koh Lipe. Here the tourists can find a visitor centre, a campsite, bungalows, a restaurant and toilet & shower facilities, all belonging to the National Park. The bungalows have costs similar to those in Koh Tarutao and are available to rent on arrival at Ranger station, however, due there's a limited number, it is better to book one in advance online through the Department of National Parks and Wildlife and Plant Conservation. The tents for two people can be hired for 150 THB per night, which includes the cost of camping pitch under the trees, or you can move elsewhere at your will. Visitors with their own tents must pay 30 THB per night.
Park's facilities on Koh Rawi are very limited and essential, a shared bathroom with a single rudimentary shower and a few squat toilets; it is not even certain that there are tents for rent available at Ranger Stations. Camping at Ao Leuk is allowed only with park permission, 30 THB per person, but tourists have to bring their tents, necessary appliances, water and food.Read More
---
Info
Address Park Office : Kalong Rd., Khuan Kalong, Satun
Telephone: +66 7478 3485
Website: www.dnp.go.th
Admission fee: 200 THB for adults and 100 THB for children
Get to Tarutao Marine Park & Weather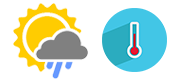 The islands of Tarutao National Marine Park are scattered in the southern area of Andaman Sea, roughly from 20 to 70 kilometres off the coasts of Saturn province. The best weather conditions in the area exist from November to April. A cool dry period, characterized by a constant sunny weather, the average temperatures are between +27° C and +33° C, the surface conditions are generally calm and the water temperature is between 26° C and 30° C. The rainy season starts from May until November and is influenced by the southwest monsoon, during which rainfall is more frequent with furious storms and downpours. However, the rainfall usually do not last more than a day or all day, sunny days are not rare even in this period. The average temperature during this time is between 24° C and 30° C with the humidity usually well over 70%. During the monsoon season strong winds swell the surface of the Andaman Sea making the navigation very dangerous and, therefore, most of Park's islands are closed for tourism from mid-May until mid-November, only Koh Lipe and Koh Tarutao are open to tourists all year round.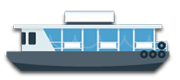 The nearest access to the islands is the Pak Bara Pier at Pak Nam, a small costal town in La-ngu District. To reach the pier from Bangkok, or other tourist resorts in Thailand, you can choose between several different travel options, which are a combination of plane, train or bus plus, of course, the ferries. Pak Nam is located about 77 km north of Satun, 112 km south of Trang and 125 km west of Hat Yai, cities where are the nearest airports, railway stations and bus terminals. From these provincial cities there are several local buses, minivans services and as a last choice even taxis to reach the Pak Bara Pier. Local buses are very cheap, between 50 and 80 THB; minivans have a cost between 150 and 300 THB depending on the city of departure; Taxis are the most comfortable solution, but the most expensive, between 1,500 and 2,500 THB. If your destination is Koh Lipe, the Nok Air offers two daily flights to Trang with the option to include an island transfer package, which includes the bus to Pak Bara and the ferry to Koh Lipe. Air Asia offers the same package as option at its flights from Bangkok to Hat Yai. Four companies offer speedboat services from Pak Bara Pier to Koh Tarutao and Koh Lipe during the high season. Adang Sea Tours, Lipe Speedboat, Bundhaya and Forra Speedboat operates six daily speedboats from 1st November until 15th May, leaving Pak Bara at 09:00, 10:30, 11:30, 14:30, 15:00 and 15:30. Except a boat which stops at Koh Bulon all other dock at Ao Pante Malacca Bay Pier in Koh Tarutao. Koh Lipe has no pier so ferries and speedboats moor to a floating dock off Pattaya Beach; during the monsoon season, the boats often moor off the sheltered Sunrise Beach. Boats are met by long-tail boats offering transfers to anywhere on Koh Lipe for an additional cost of 50 THB per person, the price isn't negotiable. The boats leave from Koh Lipe for the return trip at 09:00, 09:30, 11:00, 11:30, 13:00, 16:00. The journey from Pak Bara to Koh Lipe takes 90 minutes and costs 650 THB one-way and 1,200 THB for the round trip; 45 minutes to reach Koh Tarutao with a cost of 400 one-way and 700 THB for the round trip. In the low season, there are only two boats per day from Pak Bara Pier to Koh Tarutao and Koh Lipe that leave at 09:00 and 11:30; the return trips depart at 09:00 and 16:00. Since Koh Lipe has become a popular tourist destination it also connected by boats with Trang, Koh Lanta, Krabi, Phi Phi Don and even Phuket. From 1st November to 1st May, you can travel from Phuket to Koh Lipe and vice versa, without ever setting foot on land. Satun Pakbara Speedboat operates a daily speedboat from Rassada Pier in Phuket, leaving at 08:30 and stopping at Phi Phi Don, Koh Lanta, Koh Ngai, Koh Mook, Koh Kradan, Koh Bulone, before reaching Koh Lipe at 15:30; the boat leaves Koh Lipe at 09:00 for the return trip. The journey from Phuket takes about 5 hours and costs about 3,400 THB per person, 2,040 THB for child. Tigerline Ferry operates a daily ferry from Rassada Pier in Phuket, leaving at 08:00 and stopping at Phi Phi Don, Koh Lanta, Koh Ngai, Koh Kradan, Koh Mook, Trang, before reaching Koh Lipe at 16:00; the boat leaves Koh Lipe at 10:00 for the return trip. The journey from Phuket takes about 8 hours and costs about 2,400 THB per person and 1680 THB for child, 2.160 and 1,512 THB for online booking. During the high season, since on the southern tip of Pattaya Beach was opened a seasonal office of Thai Immigration, there is also the possibility to reach Koh Lipe from Langkawi, a beautiful Malaysian island located only 42 km to south, which is in turn well connected with flights to Bangkok, Penang and Kuala Lumpur in Malaysia, and even Singapore. Satun Pakbara Speedboat operates two daily speedboats from Telaga Harbour Marina in Langkawi with departures at 09:30 and 14:30; the return trips from Koh Lipe depart at 10:30 and 16:30. The journey takes about 60 minutes and costs approximately 160 Ringgit, 1,400 THB. Tropical Charters instead offers two daily ferries that leave from Kuah Jetty Pier in Langkawi at 09:30 and 14:30; the return trips depart at 11:00 and 16:00. The journey takes about 90 minutes and costs approximately 130 Ringgit, 1,100 THB. Bundhaya and Lipe Speedboat Company operate ferries and speedboats from Pak Bara Pier to Kuah Jetty Pier in Langkawi passing through Koh Lipe, leaving at similar times and costing the same as above. Tigerline Ferry offers the same ferry service at similar cost but departs from Had Yao Pier in Trang.
We Sugest

---
Find the best Hotel in
KOH LIPE

at "Lowest Price"
Find cheapest airfare to Thailand
---
Southern Bus Terminals and Schedules
Reach Hat Yai & Move Around
Hat Yai International Airport, IATA code HDY.
Drive Around Thailand and stop every Place, enjoy the freedom...