Mu Ko Similan National Park
Similan Archipelago was declared a national park in 1982 and appointed "Mu Ko Similan National Park", where "Mu Ko" means cluster of islands in Thai and "Similan" is a Yawi word, a Malayan dialect, which means nine. Archipelago consists of a 25 Km long chain of nine pristine islands and several granite rocks that barely break the surface of Andaman Sea. Similan Islands are located off the coast of Phang Nga Province, southern Thailand, just 65 Km west of Khao Lak and 85 Km north-west of Phuket. In 2001, the Ministry of Agriculture includes at Park two remote islands named Koh Bon and Koh Tachai, which are located at 22 and 60 Km north of the archipelago. Each of the Similan Islands has a name as well as a number that running from south to north, these are: Koh Hu-Yong or # 1, Koh Pa-Yang or # 2, Koh Pa-Yan or # 3, Koh Miang or # 4, Koh Ha or # 5, Koh Payu or # 6, Kho Hi Pusar or # 7, 8 Koh Similan or # 8, 9 Koh Ba-Ngu or # 9, Koh Bon or # 10 and Koh Tachai or # 11. These jewels in the Andaman Sea are a true paradise for divers and absolutely perfect for snorkelling day-trips or just to enjoy sunbathing on a pristine tropical island. The Similan archipelago is the most beautiful and diverse dive destination in Thailand, and also one of the best ten dive destinations in the world, according to the National Geographic Society. Admission fee is 500 Baht for adults and 300 Baht for children. Note that the park is closed due to rough sea from late April until 1st November, but dates may vary each year.
Park's Highlights
The amazing Similan Islands were formed by upwelling of hot magma during the Cretaceous Period, around 65 million years ago, through thick layers of sedimentary rock. Powerful movements in the crust cracked the granite substratum and divided into blocks afterwards smoothed by narrowing and enlargement of glacial ice and the wave action of the Andaman Sea. The landscape is characterized by low rock formations covered with dense forest, nothing special at first glance compared to impressive limestone cliffs on Phi Phi Leh or Phang Nga Bay's islands. Approaching to them the first feature that strikes visitors are the huge smooth granite boulders dotted along the western coasts of most of the islands. Joints on the eastern shores they appreciate what make these islands rare precious diamonds into Andaman Sea. Here are other piles of large granite stones overlooking stunning coral sand beaches surrounded by crystal clear turquoise waters amaze each one of the lucky visitors. They are not comparable to any other beach along the coasts on Andaman Sea. Similan's coasts are mainly made of granite, so there is no ground or mud along beaches; the sands are very clean, white and fine as talc powder. The waters near the shore are an amazing clarity as heavenly natural swimming pools. Most of stunning beaches are along the eastern coasts, the most protected from the Andaman Sea waves during the monsoon season. The underwater show which offers the islands is even more spectacular. Some of the most stunning coral growths in the world can be found in the reefs of Similan Islands. The coral reefs are interspersed by numerous sandbanks dotted with unbelievable huge granite formations and mostly covered with colourful anemones, superb gorgonian sea fans and stunning gardens of hard and soft coral. The coral reefs and surrounding waters are full of marine life, a true paradise for snorkeling and diving lovers. The imposing structures and the insulation offshore of Similan make these islands real centres of attraction for marine life, with huge shoals of plankton and baitfish that attracting predatory fish from many miles away. Here you will spot, in addition to usual reef fishes, the larger marine species in Thailand. Around all islands of archipelago there are frequent sightings of Manta Rays, Dolphins, Black Tip and White Tip Reef Shark as well as large and harmless Whale Sharks. The reefs close to islands are populated by a lot of fish species including Angelfish, Unicornfish, Butterflyfish, Parrotfish, Pufferfish, Jackfish, Sea Snakes and a huge variety of invertebrates, such as Octopus, Cuttlefish, Squid, and Shrimps. On the bottom of the sea, between sand and scattered granite rocks rest large Groupers and Leopard Sharks. In the surrounding waters swim large schools of pelagic fish, such as Amberjack, Dorado, Barracuda and Trevally. Some islands of archipelago are flat, while others have quite high granite hills, with the Similan's highest top at about 250 metres a.s.l.; all interiors are rich in flora and fauna, with some hiking trails that allow exploring. The flora is made up of lush tropical evergreen vegetation, like ironwood, coconut palm, gum trees, jackfruit, rattan and bamboo. The islands are home to 27 species of small mammals, such as Monkeys, Dusky Langurs, Squirrels, Monitor Lizards, Bush Tailed Porcupine, Flying Lemur, Bats, a large variety of reptiles and 39 species of birds including Pintail Snipe, Grey Wagtail, Nicobar Pigeon, Pied Imperial Pigeon, Barn Swallow, Cattle Egret and Collared Kingfisher.
Koh Similan with a surface of 5 square kilometres is the largest island of Similan Archipelago. Five kilometres long and 1.7 km wide, it is fully covered by lush tropical vegetation. At first glance the most recognizable feature of Koh Similan is the huge boulder formations scattered along the western shore. The huge granite stones polished by waves and winds of the Andaman Sea are stacked one above the other in amazing and funny formations. Another feature of Koh Similan is its stunning bays with their pristine beaches located along the eastern and northern coast. On the northern tip there is the most popular landmark of all Similan Islands, the famous "Sail Rock", overlooking Ao Kuerk, the most beautiful bay of island best known as Donald Duck Bay. The beach of horseshoe-shaped bay is the most stunning and famous of Similan Park, a long stretch of fine white sand pearl as talc which is reflected on incredible turquoise waters. The island's interior is characterized by high rocky hills covered with lush tropical vegetation. There are few hiking trails that allow exploring the interior and the park's highest hill, about 250 metres a.s.l. One of these leads to an old abandoned lighthouse of Thai Navy, whence you can enjoy a superb view over the Similan Islands. Access to the lighthouse area must be authorized by the rangers.
Koh Miang is the second largest island among the archipelago. As its bigger sister Koh Similan, the western coast of Koh Miang is dotted by huge granite formations which plunge dramatically into the deep ocean. The eastern side is characterized by a gentle slope with beautiful coral reefs interspersed by numerous sandbanks dotted with boulders. Honeymoon Beach and Princess Beach are the most beautiful beaches of Koh Miang. Both are located along the northeast coast and they are a twenty minutes walking distance from each other. Princess Beach is the shortest and narrow. Situated in the homonymous bay on the east coast, the pristine beach is constituted by white sand surrounded by turquoise waters and lush tropical vegetation behind. On the northernmost tip of island is Honeymoon Beach, the largest of island and one of most beautiful of all Park. It is a long stretch of white sand soft as talcum surrounded by the crystal waters of stunning Hide Away Bay. The huge bay among Koh Miang and Koh Ha is protected from three directions making it the safest anchor place in the entire archipelago. The whole bay area is a large reef with different characteristics. The northern section in front of Honeymoon Beach is made of a gentle sandy slope dotted with granite stones which further away it becomes a barrier reef of medium depth, while the southern part in front of Koh Ha is characterized by large granite boulders and it is deeper.
Koh Bon is a remote and isolated island between the Similan and the Surin archipelagos. Since 2001, the island was included in the Mu Ko Similan Marine National Park as tithing island. The island is located about 22 north of Koh Ba-Ngu, the northernmost of the original nine islands. Unlike all others Similan Islands, which are made up by granite, Koh Bon is a limestone island. Koh Bon is one of the smaller islands of archipelago; there are no beaches on island but it still offers crystalline turquoise waters and beautiful coral reefs, ideal for diving. It has become famous for being one of the best places in Thailand to see the massive Manta Rays, especially from April to May, when come here to feed on Zooplankton, his favourite food, or be cleaned.
Koh Tachai, also called Virgin Island, is located about 60 north of Koh Ba-Ngu, the northernmost of the original nine islands that formed the Park, and about 64 km west of Lamken Pier in Khao Lak District, the nearest access to island from mainland. In the last decade the island has become famous for its beautiful dive sites, where often are reported sightings of Whale Sharks and Manta Rays, the two largest pelagic species of oceans. Twin Peaks, its most famous site, has received a nomination from the National Geographic Society as one of the top 10 diving destinations in the world. The island has a surface of 1.2 square kilometres, 3 km long and less than 1 km at its maximum width. It has an ancient rainforest in the interior which offers a variety of wild life. A fairly difficult path inside the jungle allows crossing the island from side to side in less than 15 minutes. Like most of Similan Islands, Koh Tachai has a western coastline made up granite formations which plunge dramatically into the deep ocean, while the eastern side is characterized by a gentler slope with a beautiful coral reef interspersed by numerous sandbanks dotted with huge granite formations and pinnacles. Here are located most of famous its dive sites and the only beach of Koh Tachai. The pristine beach is a strip 800 meters long of fine white sand, surrounded by crystal turquoise waters. The shallow reef in front of it is ideal for swimming and skorkelling among big shoals of tropical fish. The island offers some facilities that are fairly basic. Behind the beach there is a small restaurant which serves Thai's dishes and a campsite for visitors. Please note that Koh Tachai will be closed to tourists indefinitely beginning 15 October 2016 due to restore itself from the ecological damage caused by excessive tourism. Read More
Headquarters and Campsites
Park Headquarters on mainland is located in Thap Lamu, a small fishing village located just 15 Km from Khao Lak, which it is the nearest access to the islands, while the HQ on archipelago is behind Honeymoon Beach in Koh Miang, the island # 4, where are also located the park's facilities, including a souvenir shop, a small restaurant, toilets, a camping area and few bungalows. The spartan rooms cost from 600 to 2,000 THB, depending on the number of beds. Bungalows can be rented at HQ on island or can be booked in advance through Similan National Park in Khao Lak or Wildlife and Plant Conservation Department in Chatuchak District, Bangkok. In the camping area there are around 100 tents available for rent. They cost about 400/500 THB per day, with accessories included up to 570 THB. Visitors are not allowed to use their own tents. A Royal Thai Navy outpost is located on the southern area of Honeymoon Beach which also functions, in addition of coastal guard, as medical rescue and first aid centre.
Few other services are on Koh Similan, island # 8. Between the vegetation behind the beach in the Donald Duck Bay there are just a couple of bungalows, some tents and toilets, as well as a small restaurant serving a few Thai dishes. Meals are a bit more expensive as the ingredients are brought here from the mainland.
Also Koh Tachai offers some fairly basic facilities for visitors. Behind the main beach there is a small restaurant which serves Thai's dishes and a campsite for visitors. However, note that Koh Tachai will be closed to tourists indefinitely beginning 15 October 2016 due to restore itself from the ecological damage caused by excessive tourism.Read More
---
Info
Address Headquarter: Mu 1 Thap Lamu, Lam Kaen, Phang Nga
Telephone: +66 7645 3272
Website: www.dnp.go.th
Admission fee: 500 THB for adults and 300 THB for children
Getting There & Weather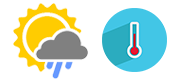 All along the west coast of southern Thailand, where lie the Similan Islands, the best weather conditions exist from November to April. A cool dry period, characterized by a constant sunny weather, the average temperatures are between +27° C and +33° C, the surface conditions are generally calm and the water temperature is between 26° C and 30° C. The speedboat tours and dive cruises to the archipelago run daily 1st November until 1st May, but dates may vary each year, during the monsoon season the Park is closed due rough sea. Please note that Koh Hu-Yong, Koh Pa-Yang and Koh Pa-Yan are closed for public, due to turtle hatching protection program and reef conservation. Access to Koh Pa-Yan is also strictly forbidden because it belongs to a Thai princess. Koh Tachai will be closed to tourists indefinitely beginning 15 October 2016 to allow it to recover from the effects of mass tourism. Fishing is banned in all surface of Similan National Park. Rangers are resident on different islands to control the behaviour of visitors and their respect of this uncontaminated environment.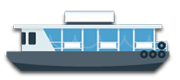 The Similan Park is located 65 km off the coast of Khao Lak, Phang Nga Province. The nearest access to the Similan Islands is Thap Lamu, a small fishing village located just 15 km from Khao Lak, 90 Km north of Phuket and 120 from Krabi. From its piers depart all boats to Mu Koh Similan Marine Natural Park. Journey time from Thap Lamu Pier is around 70 minutes. The round trip is performed by large offshore speedboats with engine powers which are close to 750 hp. The Park is easily accessible from all seaside resorts in southern Thailand with daily excursions and even multi-day cruises for diving enthusiasts. The streets of Khao Lak, Phuket or Krabi are full of tourist agencies and kiosks selling the packages offered by many authorized tour operators. Beware and compare rates before choosing between them, considering not only the cheaper price but also the quality of the proposed service. The majority of these tours provide the transfer by minivan from your hotel with departure at about 06.30; the roundtrip by speedboat from Thap Lamu Pier; the visit of Koh Ha and Koh Payu to enjoy snorkelling and swimming; a long stop for lunch buffet and relax on Koh Miang; the visit of Koh Ba-Ngu, the northernmost island of Park, to snorkelling, and in finally another long stop on Koh Similan, the main island, to enjoy the beach and climb to the viewpoint on the Sailing Rock. The departure time from the Similan Islands is at 15.00; the arrival time at the hotel is between 19.30 and 20.00. Prices of tours range from 2,800 to 3,500 THB depending on the company and eventual options chosen, and include refreshment on board, the lunch buffet, snorkelling equipment, tour guide, insurance and National Park admission fee, 500 THB for adult and 300 for children. The tours which cost less usually provide fewer stops on the islands. Are also available tours which provide an overnight stay in a tent or bungalow for a day or two. The cost of excursion is relatively low, when you consider the distance from the coast of these wonderful islands, and the cost of the transfer by minivan services from Khao Lak, Phuket or Krabi.
We Sugest

---
Find the best Hotel in
Phuket

at "Lowest Price"
Find cheapest airfare to Thailand
Southern Bus Terminals and Schedules
Reach Phuket & Move Around
Phuket International Airport, IATA code HKT.
Drive Around Phuket and stop to every single beach, or enjoy the freedom...