Phu Kradueng National Park
Phu Kradueng National Park is one of the oldest and most famous National parks in Thailand. The park has received the title of protected forest nationwide in 1943 and was proclaimed national park on 23 November 1962, second for institution after the Khao Yai National Park. It is located in the Si Than sub-district of Amphoe Phu Kradueng in Loei Province, giving its name to the district, and its western side borders with Nam Nao District of Phetchabun Province. The park covers a total area of 348 square kilometres, including 60 km2 of the Phu Kradueng mountainous plateau. The elevation of plateau ranges between 400 to 1,200 meters, with the summit point of 1,316 meters at Khok Moei. Phu Kradueng rises 9 km west of Highway 201, the main road connecting Loei to Bangkok, and is part of the Phetchabun Mountains, a massif forming a natural boundary between North Thailand and Isaan. The name of the mountain comes from its silhouette which, seen from afar, has the shape of a large bell. "Phu" comes from the Thai-Isan word "phukao", meaning mountain, while the name "kradueng" in local dialect can be translated as "rakhang yai", meaning "large bell". There is also a local legend that a mysterious bell sound, believed to be the bell of Indra, can be heard in the area of the mountain. Due to its elevation, the weather on the plateau is cool and comfortable all year round, and has an average annual temperature of 18° C. Admission fee is 400 Baht for adults and 200 Baht for children. The park is closed to visitors for rehabilitation during the rainy season, 1 June - 30 September, every year.
Park's Highlights
Phu Kradueng is a sandstone mountain with a vast plateau on top, surrounded by peaks and cliffs. The elevation of plateau ranges between 400 to 1,200 meters, with the summit point of 1,316 meters at Khok Moei. The plateau slops slightly to the north, its western, southern, and eastern edges are fairly straight and formed by abrupt sandstone cliffs, while the northern part is deformed in a more irregular shape and boasts a number of streams and seasonal waterfalls. The mountain is the watershed for the Pong River, which feeds the reservoir of Ubonrat Dam and Nong Wai Dam in Khon Kaen Province. Phu Kradueng National Park is mostly covered by tropical rain forest and seasonal evergreen forest. At the base of the mountain dominates deciduous dipterocarp, mixed deciduous, dry evergreen, and hill evergreen forests interspersed with bamboo. Due to its elevation, the 60 square kilometers of the plateau has cool climate all year round, this means that the flora here is typical of temperate zones, including pine, oak and beech forests with wide stretches of grasslands. The grass fields support a wide variety of flowers, such as Hydrocera Triflora, Torenia Fournieri, Rhododendron, Eriocaulon Henryanum and Wild Orchids. These flowers bloom at different times of the year. The mountaintop is covered in mist both during the rainy season as well as during the cooler months. Phu Kradueng, with its large variety of forests and vegetation, provides abundant food for a wide variety of wildlife, including Elephant, Jackal, Fox, Squirrel, Asiatic black Bear, Barking Deer, Samber Deer, Wild Pig, White-head Gibbon and occasionally Tiger. Bird's variety includes White-rumped Shama, Black Eagle, Silver Pheasant, Red-wattled Lapwing, Chinese Francolin, and Minivets. There is one rare species of turtle called "Tao Poo Loo" or "Tao Hang" which has a long tail and lives in high elevations along streams in the forests.
Hiking Trails: The hiking trail leading to the Phu Kradueng and then on the top of plateau takes about 3 or 6 hours, depending on ability of the climber. The first 5 km long trail leading up to summit is fairly challenging, while the last 3,5 km is an easy downhill trail. Local villagers have set up food and drink stalls along the trail. Hiking along the long trail has always been an ultimate dream for many Thai trekkers. Thai people say that if a couple wants to prove true love, they should try to hiking up the summit of Phu Kradueng together. There might be some difficulties and challenges along the way that make you want to give up, but at the end it will all be worth it. The visitors on plateau have at least other 50 km of marked trails leading to cliffs, waterfalls, ponds and flowering meadows. Some trails are suitable for beginners; others are more suitable and recommended for expert hikers. For those who want to explore the deep forests where most of wild animals live, they should be accompanied by an authorized guide provided by the park office.
Clffs & Waterfalls: On Phu Kradueng, visitors love to visit Liem Pha Nok Ann, the cliff located 2 kilometers away from HQ which offers a breathtaking view of sunrise. Located 2.5 kilometers away from the visitor center, the crowded Liem Pha Mak Dook is a other spot offering beautiful view of sunrise. For the sunset, Liem Pha Lom Suk is a perfect point even it is a little further, 9 kilometers from HQ. Liem Pha Yiap Mek and Liem Pha Daeng offers a fine view of the hills and Surrounding valleys. For visitors who want swimming in a pond, there are many seasonal waterfalls on Phu Kradueng. All located on the northern part of plateau, they can be reached with more or less challenging trails, the choice depends on your physical endurance. Namtok Wang Kwang, Namtok Pen Pob Mai, Namtok Tham Sor Tai and Namtok Hong Thong are the most popular. Located about 7 km west of HQ, Tham Nam is a beautiful cave with a pond inside.Read More
Headquarters and Campsites
Phu Kradueng National Park has accommodations and facilities. The Park Headquarters is located at the foot of mountainous plateau, at end of Highway 2019 leading to the park where is also located the parking area and few bungalow-style accommodation. At the visitor center you can be found tents and porters, before tackling the climb to the mountain. Tents for rent are also available at large camp ground on the plateau top. The hiking trail leading to the Phu Kradueng summit is long about 5,5 km long, a path to deal in 2 to 4 hours depending on ability of the climber. Local villagers have set up food and drink stalls along the fairly challenging climb. The final 3,5 km long path leading to the campsite and park office on the top of plateau is an easy downhill trail that takes about 1 or 2 hours. The HQ at the base of the Phu Kradung allows visitors in from 07.00 to 14.00, since beyond these hours the climbers will not have enough time to climb the mountain before dark. On top, the facilities of large campground include visitor center with first aid, a shop selling food and drink, and a Ranger Station for any kind of information and guide service. A number of restaurants are also available.Read More
---
Info
Address Headquarters: Mu 1 Ban Si Than, Amphoe Phu Kradung, Loei
Telephone: +66 4281 0833, +66 4281 0834
Admission fee: 400 THB for Adults and 200 THB for Child
Website: www.dnp.go.th
Getting There & Weather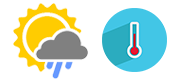 Due to its elevation, the climate on the plateau is cool and comfortable all year round, and has an average annual temperature of 18° C. Sometimes in the Cold Season, Mid-December to February, the temperatures may drop to freezing point. The Northeastern Thailand has three distinct climatic seasons as follows. The Cold Season: A relatively cool dry period that runs from November to February, when the monsoon blows northwest, during which rare are the rainy days. The average temperature on the Phu Kradung plateau in this period range between 15° C and 23° C in the day and between 9° C and 15° C at night. Temperatures can drop to 5° C during the nights of February. The Hot Season: A warm period that starts in March until mid-May also characterized by occasional rain. The northeastern mountains areas have intense heat and high humidity during all this time with average temperatures ranging from 27° C to 33° C in the day. The Rainy Season: This period starts from mid-May until October influenced by the southwest monsoon during which rainfall is more frequent and intense. The average temperature during this time is between 20° C and 28° C with the humidity usually well over 70%. The Phu Kradung plateau receives heaviest rain in September and October. In the rainy season, the weather on plateau can change quicky. Fog and low clouds tend to hang low over the landscape. Cliffs may collapse under their own weight after the soil which underlies the sandstone cap is eroded by heavy rain. Heavy rains can also cause flash floods in the streams which run down the mountain. Thus, the park will be closed between June and September every year for visitors safety and forest recovering.

Phu Kradueng National Park is located in Si Than sub-district of Amphoe Phu Kradueng, about 70 km south of Loei City and 477 km north of Bangkok. The mountainous plateau rises 9 km west of Highway 201, the main road connecting Loei to Bangkok. To get there, you can drive yourself a hired car or use the bus service running from Bangkok to Loei, or vice versa, and get off at Pha Nok Khao Station. In Bangkok and Loei you can rent a car at prices ranging from 1,000 to 2,000 THB a day, depending on the model and rental company. At both Bangkok's airports you will find the offices of major car rental companies, such as Avis, Budget and Hertz, which offer excellent car covered with full insurance. In Loei, the local hire agencies offer cars of good quality, however, sometimes they do not have insurance that covers the full damage, so make sure of it before you have unpleasant surprises.
Path from Bangkok: follow Highway 1, Phaholyothin Road, passing Amphoe Mueang of Saraburi, about 98 km from capital, then turn right onto Highway 2, Thanon Mittraphap, which in 350 Km leads to Khon Kaen. From there, take Highway 12 and follow it for about 90 Km, after passing Amphoe Chum Phae turn right onto Highway 201 leading to Loei city, 33 kilometers further, at 276th km marker, turn left onto Highway 2019. Continue for 8 kilometers and you will reach the Park Headquarters at base of Phu Kradueng plateau.

To reach the park from Loei you can take the local buses running towards Phu Kradung district and get off at bus station in Pha Nok Khao village. From there, take the local bus or minivan from Je Kim's shop up to the park, about 6 km away. Alternatively, you get off bus at intersection with Highway 2019 leading to the park, and from there take the local bus to the park. Normally there are also the songthaews running along this road. From Bangkok there are several companies provide daily buses towards Loei, both standard and air-conditioned. All buses leave from the Bangkok Northern Bus Terminal better known as Mo Chit, which is the biggest bus station in the capital. The trip takes approximately 8-9 hours and fare ranges between 480 and 680 Baht, depending on buses's class and companies. Also from these buses you can get off at Pha Nok Khao Station or at Phu Kradueng intersection, and then take the local buses or a songthaew.

Loei Airport, IATA code LOE, is the small domestic airport serves the city of Loei, northeast Thailand. It is located about 6 km south city centre adjacent to Highway 201, the main road leading to Bangkok. Currently only Nok Air operates flights from this airport, with connection to Don Mueang Bangkok. From the airport you can reach the Park Headquarters by taxi or with the local buses departing from Loei Bus Station, located just 3,5 km to north.

Moving Around
---
Find the best Hotel in Thailand at
"Lowest Price"
Find cheapest airfare to Thailand