Thai Travel Insurance
Before embarking on a trip abroad is good practice to take out a good medical insurance. Thai health facilities are not free and private ones have high costs, the risk of finding yourself without insurance coverage is not a good idea. Stipulate one before you leave for your vacation, which in addition to covering medical expenses includes the return of patient. Always carry with you a copy of passport and quittance of medical insurance with the number of company to call in case of emergency. There are many insurance companies that offer good health insurance, most you can do online, otherwise you can ask to your travel agent. Always check the clauses covering risks caused by sports activities, and also those concerning traffic accidents, often insurance does not cover the risks caused by driving scooters exceeding 50cc, unfortunately in Thailand all scooters are more than 100 cc and hence you will find yourself without insurance coverage.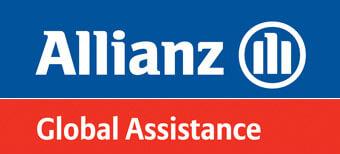 Allianz Global Assistance is one of the leading agencies for travel insurance online, insurance offers targeted to your needs of holidays, study or work. The slogan of the company is: solutions that make your trip truly serene. Among the many options you will surely find one that suits you. Vacation Care: health care on the road and direct payment of medical expenses. All Inclusive Holiday: health care in travel, direct payment of medical expenses, accidents and flight security of the luggage. Long Stay Holidays: health care in travel and direct payment of medical expenses.
The Basic Plan is intended to give travelers low-cost coverage for the big three travel threats: getting sick or injured, needing medical evacuation and having to cancel your trip or go home early including: Trip cancellation and interruption protection; Emergency medical and dental coverage; Emergency medical transportation benefits; Existing medical condition coverage; Baggage coverage if your bags get damaged, lost or stolen; 24-hour hotline assistance to help with travel or medical emergencies. The Annual Basic Plan is designed for the frequent traveler who doesn't need trip cancellation protection but still wants to feel safe while on the go. For an entire year, it gives you emergency medical care and emergency medical transportation protection while traveling - which is critical overseas where your personal health insurance may not work. Other benefits include trip delay protection, baggage coverage, rental car insurance, and a 24/7 assistance hotline to help with travel-related emergencies. The Annual Deluxe Plan gives you affordable protection for a full year of trips, including coverage for trip cancellation and interruption; emergency medical care; lost, stolen or delayed baggage; and even rental car collision/loss damage insurance.
Website:
www.allianztravelinsurance.com
---

Coverwise Travel Insurance is provided by AXA Travel Insurance, part of the AXA Group, and this provides outreach services and high quality with various insurance to suit every need. All Inclusive coverage: a insurance with unlimited medical expenses abroad, medical and health care 24 hours 24, accidents on the road, luggage, assistance to housing and family members, roadside assistance and much altro. If you are a frequent traveller you can opt for annual travel insurance which guarantees maximum security for 365 days a year.
Coverwise is a leading travel insurance provider. So where ever your business or holiday plans take you we have a range of travel insurance policies designed for you. We are able to offer cover for Single Trip, Annual Multi Trip, Over 65's and Ski insurance policies, all underwritten by companies within the AXA Group, the globe's largest insurer. Single Trip Travel Insurance including: Trip cancellation cover; Trip curtailment cover; 24/7 medical assistance; Between £10,000,000 and £15,000,000 Emergency Medical expenses Cover. Annual Multi-Trip Travel Insurance including: Trip cancellation or curtailment cover from £1,000 to £6,000 per person; Up to £15,000,000 for emergency medical expenses; Cover for lost or stolen baggage ranging from £1,000 to £3,500 per person; Cover for personal money and cash; Personal Accident; Legal Expenses; Personal Liability; 24/7 Emergency Medical Assistance.
Website:
www.coverwise.com
---

World Nomads is a travel insurance designed for adventurous and independent travelers, with medical care abroad, repatriation and the theft of items such as iPods and digital cameras. Recommended by Lonely Planet.
World Nomads Travel Insurance for independent travellers, including: Cover emergency overseas medical treatment including treatment in a clinic or hospital, plus medicines and physiotherapy as prescribed by your treating Doctor to get you well and keep you travelling; Cover your transport to the nearest, appropriate medical facility, which also includes your medical repatriation for further treatment at home. Plus it includes, reasonable additional travel and accommodation expenses for a friend or relative to accompany you while you're in hospital and/or during repatriation. Covers the costs to cancel all or part of your trip including other pre-booked expenses in specific circumstances including a sudden illness or serious injury or natural disasters. Cover theft or accidental damage of your gear such as iPads, laptops and digital cameras in specific incidents up to individual item limits.
Website:
www.worldnomads.com
---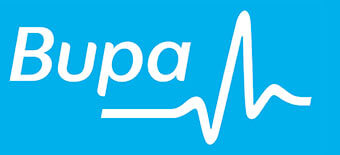 Bupa is a insurance online UK, serving 10 million customers in over 190 countries. Company is well known by those often attend Thailand, where it has offices scattered almost everywhere.
Bupa Global Travel provide international medical insurance for the globally minded. Our comprehensive range of health plans includes a renowned level of service available in many languages, and access to thousands of medical facilities and experts globewide. Bupa Global Travel gives you protection for medical emergencies and cover for a range of non-medical emergencies while you are away. Travel safe in the knowledge that should you need medical assistance we're right by your side. Giving you access to care for medical emergencies, including: globewide protection; Medical cover with no overall maximum; Medical Evacuation and Medical Repatriation; Cover for in-patient and out-patient treatment; Many sports activities included; All the medical cover of Basic Cover, complemented by cover for a range of non-medical emergencies, including: Personal accident protection; Baggage theft, loss, damage or delay; Theft of passport or money; Travel delay and missed flight. Simple and worry-free cover for single and multi-trip travel. 24-hour emergency support. Our 24-hour helpline and app give you quick access to emergency support.
Website:
www.bupa.com
---

Columbus Direct offers a range of travel insurance and assistance with various levels of coverage. Surely you can find a travel insurance that fits your budget and your travel needs. Single Trip: suitable for those who travel or go on vacation once a year, be able to meet the needs by offering different types of insurance policies at various prices. Multiple trips: for those who travel more than once a year, an annual insurance that covers all the trips made on condition that each single trip does not exceed 31 days. Annual insurance: to travel and stays abroad for a long period the policy that included assistance, medical insurance for a stay abroad for up to 365 days.
Single Trip International Travel Insurance from Columbus Direct is available up to 365 days – allowing you to travel up to a year with complete peace of mind. Single trip travel insurance is normally the best choice for you if you are not planning any other holidays or trips within the next year. Our products are tailored for expats & residents of over 45 countries, offering excellent protection whilst abroad, including: Professional 24h multilingual assistance / emergency services; 14 Million € cover for medical costs; 7,500 € cancellation cover; Travel delay & delayed baggage cover; Legal expenses cover. Annual Travel Insurance provides cover for the whole year. You can travel as often as you like, but each trip must start and finish in your country of residence. Maximum length per trip – 31 or 60 days. Our policy also covers a wide range of sports and activities as standard, including surfing, hiking, kite surfing, water skiing and many more sports.
Website:
www.columbusdirect.com
---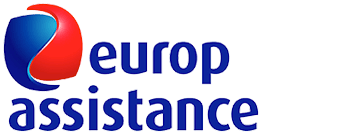 Europ Assistance is a French insurance company created in 1963. Company was the inventor of real-time assistance offering personalized assistance and insurance coverage in the areas of Travel, Health and Home & Family. It is present in 208 countries around the globe and has about 8,000 employees.
With low-cost airline companies, last-minute offers and all-inclusive "turnkey" offers, short stays, weekend-end breaks and online booking, it has never been easier to travel all over the globe. Given this flourishing mobility, we need to be assisted and reassured. And this is why Europ Assistance has created assistance and insurance offers that fit in perfectly with new kinds of travel experience. For 50 years, Europ Assistance has been supporting its customers all over the globe 24/7. Apart from its historical expertise, medical repatriation, Europ Assistance provides its customers with information and advice, health risk indicators for each country, labels and badges for locating mislaid luggage, cancellation, lost baggage and multi-risk insurance, online claims reports, "anti surprise" rental insurance, innovative Web services and mobile applications. From preparing your trip to your safe return home, we take care of you and your family around the globe 24/7. Given this flourishing mobility, we need to be assisted and reassured. And this is why Europ Assistance has created assistance and insurance offers that fit in perfectly with new kinds of travel experience.
Website:
www.europ-assistance.com
Thailand currently offers visa-free travel for citizens of 57 countries, with the granting of a Visa on Arrival for a period ranging from a minimum of 14 days to a maximum of ninety..
Planning your vacation to Thailand should involve some preparations at home as well as taking certain precautions while you're in holiday, fortunately, there are no major health...