Thai Temples & Historical Parks
The Kingdom of Thailand has a very long history that began thousands of years ago in prehistoric times. There have been several Empires and Kingdoms who ruled Thailand over the centuries leaving beautiful historic sites in their testimony making this country one of the most interesting to visit.
---
Prehistoric Park & Khmer Artifacts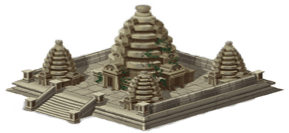 Archaeological sites provide evidence of human settlements in Neolithic Age, Bronze Age and Iron Age. The most interesting sites are those of Ban Chiang and Phu Phra Bat, both located in Udon Thani province, in the north-east of Thailand. Of the most recent historical periods we have many testimonies like ruins, temples and royal palaces, of some others, unfortunately, we have lost most of the historical evidence, what we know today depends only from intuition and assumptions of archaeologists. In the border areas with the current Cambodia there are ruins of temples that date back to the dominion of Siam by the Khmer Empire, among these are the Prasat Hin Phimai Historical Park in Nakhon Ratchasima province, Prasat Hin Khao Phanom Rung Historical Park and Prasat Hin Mueang Tam in Buriram province, and the famous temples of Prasat Preah Vihear in Sisaket province.
Historical Parks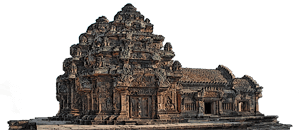 The wonderful Ayutthaya Historical Park, what remains of first capital of the Kingdom of Siam, is a place listed in the World Heritage Site by the United Nations Educational, Scientific and Cultural Organization, i.e. UNESCO. Sukhothai Historical Parks, the ruins of ancient capital of the Kingdom of Sukhothai, and those of its vassal cities Sri Satchanalai and Kamphaeng Phet they are in turn part of the World Heritage Site. Historical Parks are also visible near Chiang Mai and Chiang Rai, the old capital of the Lanna Kingdom, in detail those located in Wiang Kum Kam and Chiang Saen.
Buddhist Temples in Thailand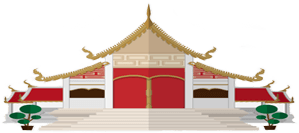 The most famous monuments of Thailand are edifices for religious purposes, the Buddhist Temples or Wats. The Thai word Wat derives from Pāli "vatthu-ārāma", which meaning the enclosure where the temple is built. At present day there are more than 40,000 Buddhist temples in Thailand, of these 34,000 are in current use; 32,000 belong to the order Maha Nikaya, 2,000 belong to the order Dhammayuttika Nikaya, both of Buddhist Theravada school, 12 are of Nikaya Chinese order and 13 are Anam Nikaya temples of Mahayana school. The Thai Wats are classified according to importance into different classes. Two hundred and seventy-two temples hold the status of Royal first class Wat, included among these the Wat Phra Sri Rattana Satsadaram, better known as Wat Phra Kaew, the most sacred Buddhist temple in Thailand. The famous temple is the residence of Phra Kaew Morakot, more known as Emerald Buddha, which is the most sacred Buddhist sculpture in the Kingdom and is considered the palladium of Thai monarchy. Buddhist Temples in Thailand, usually named Wat, can be found in virtually every city of the country, from the capital to the most remote village in Isaan, the northeast region of Thailand. The Thai word Wat refers to a temple complex not to a single structure, basically a Wat is a defined area within which are located several sacred edifices of Theravāda Buddhism. The Thai Wat including a area dedicated to worship, named Buddhavasa, the monks' residence area, named Sanghavasa but not always present, and often a school. The Phra Ubosot, usually named Bot in Thai, is the main temple of Buddhavasa area, also known as the ordination hall. The Ubosot is a edifice for worship, only for the monks, and is used for the monastic ordination rite. It houses the largest image of Buddha of whole temple. In the temple complex there can only be a Phra Ubosot, and access is usually reserved only to monks. The Vihan is a temple similar to Phra Ubosot, but less lavish and less important. The building is used for worship, for monks and faithful, and for secondary assemblies. In Buddhavasa there may be several Vihan. The Chedi, the Thai word used to name a Stupa, has a reliquary function and contains the remains or sacred objects of Buddha. It has the shape of an elongated bell with a smooth surface, and a spire on top. This classic bell-shaped structure was imported from the architectural style of Sri Lanka. A Prang is a tall tower-like spire, usually richly carved it is typical of the Hindu tradition mainly used during the Khmer period, where it was used as house for statues of the deities, preserved in a small cell to which was usually allowed access only to the sovereign. Subsequently, during the Kingdoms of Ayutthaya and Rattanakosin, they were built also in the most important Buddhist temples, used as reliquaries, the same function of the stupa. The Mondop is a square building opened on the sides, which usually has a pyramid-shaped roof, inside they are preserved texts or sacred objects, but can also be used to perform certain rituals.Read More
Temples "Must to See" in Thailand