Khao Yai National Park
Located approximately 200 Kilometres northeast of Bangkok, Khao Yai National Park is the Thailand's most famous park. Rightly considered the best one in the Kingdom for wealth in flora and fauna, Khao Yai is regarded one of the best parks in the world. Established as Thailand's first national park on 18th September 1962, it is the third largest national park in Thailand. Khao Yai extends on the western part of the Sankamphaeng Mountain Range, at the south-western boundary of the Khorat Plateau, and covers an area of 2,168 square kilometres, including tropical seasonal forests and grasslands. It stretches mainly over Nakhon Ratchasima and Nakhon Nayok provinces, but also includes parts of Prachinburi and Saraburi provinces. The national park is part of Dong Phayayen-Khao Yai Forest Complex covering 5 protected areas from Khao Yai to the Cambodian border, which was declared a World Heritage Site by UNESCO on 14th July 2005. Khao Yai's average altitude ranges from 400 to 1,000 m above sea level, with the highest area located in the north and west of the park. The highest peak within the park is Khao Rom which rises to 1351 meters. Khao Yai is a very popular destination for both foreign and local tourists; it receives over 10,000 visitors on an average week. Park can be very busy on the week-ends and public holidays. Khao Yai has a cooler temperature than the rest of Thailand almost all year round, with an annual average temperature of 23° C. The cooler months in absolute are December and January with average temperatures of 22° C during the day and 10° C at night. Park is open for visitors from 7:00 to 17:00 everyday all year round. Admission fee is 400 Baht for adults, 200 Baht for children, and 100 Baht for locals, 50 Baht for children. There is an additional fee of 50 Baht for vehicles and 30 Baht for motorbikes.
Park's Highlights
Khao Yai Park is set mainly on sandstone plateau, with an average altitude ranges between 400 and 1,000 meters above sea level. Within the park area there are many peaks over 1,000 meters like Khao Rom, which is the highest peak at 1,351 meters, Khao Lam 1,326 meters, Khao Keaw 1,292 meters, Khao Sam Yod 1,142 meters, Khao Far Pha 1,078 meters above sea level. However, the area has vastly grassy field alternating with productive forest on lower hills. The north and the east part are smoothly sloping down, while the south and the west part are rising up. The mountainous area is the source of several rivers including Prachin Buri River, Lam Ta Kong River, Praplerng River, and Nakhon Nayok River situated in the south part and important for local agriculture and economy. There are several caves and waterfalls within the park, which are the favourite destinations by locals, especially on weekends and public holidays. Khao Yai is almost entirely covered with mixed forests and rainforests, with some wide plains and grasslands. The rich diversity of plants, al least 2,000 species, astounds the visitors. Tropical moist evergreen forest covers around 70% of the park. Most extended on the central area of plateau, it is one of largest tropical forests existing in Asia, Dry evergreen and dry deciduous forests cover the lower slopes of Khao Yai, while hill evergreen forests grows above 1,000 m. The grasslands areas are a unique habitat, and provide a grazing area all year around for most of park's animal species. Khao Yai's forests and grasslands are teeming with wildlife and birds, but often difficult to see. The park is home to 70 mammal species, at least 74 species of reptile and thousands of invertebrates. The most frequently spotted mammal is the Barking Deer, which, usually in pairs or alone, grazes on grass plains and sometimes come to be fed around the HQ. Other mammal species that can be spotted include wild Elephant, Sambar, Asian Bear, Wild Boar, Monkey, Gaur, Gibbon, Civet, Squirrel, Porcupine, Macaque and mountain Goat. There haven't been any sign of tiger activity in the park in recent years. Khao Yai also boasts numerous butterflies and bird species. Surveys indicate that over 293 species of residents and migratory birds use the park as a feeding ground. Some of the interesting birds that can be found in the park are Indian Pied, Barbets, Blue-winged Leafbirds, Scarlet Minivets, Broadbills, Pittasand Collared Owlets. Junglefowls, Silver Pheasants, Green-legged Partridges and Siamese Fireback are common on the roads and trails. Khao Yai has also one of Thailand's largest populations of Hornbills. Nearly 1 million insect-eating Bats live in a cave on the edge of the park. Best time to visit the park for birdwatching is during the dry months and during March and April, when the big bird migration happens. Khao Yai is also a good destination for watching reptiles. Snakes and lizards usually make their presence known by a rustle in the undergrowth as you are walking. Reticulated Python, Ahaetulla Prasina, Chinese Ratsnake, Chinese Water Dragon, Water Monitor and Crested Lizards are only few of many species that can be seen in the park with a little luck.
Access & Hiking Trails: Access to the Park is limited to two checkpoints. The main entrance is at North in Nakhon Ratchasima Province, about 25 Km south of Pak Chong town, along Thanaratch Road, rural road 2090; the second entrance is at South in Nakhon Nayok province, just 12 Km north of Noen Hom village, along rural road 3077. The two rural roads meet head to head near the Lam Takhong Campsite. It is possible to explore the park by own car or motorcycle. Scooters are also available next to North Checkpoint for 600 THB a day. Vehicles and motorcycles are allowed to enter in the park from 6am to 6pm only, while the vehicles already in the park are still allowed to leave until late hours. The park has an extensive network of trekking trails, at least 20 trails for more than 50 kilometres of paths ranging from 2.5 km to about 10 km in length. Most of the trails have colour paint markings on the trees, while few others are not reported. While some trails like the Kong Kaeo and the Thanarat Road-Nong Phak Chi trails take 1-2 hours to complete, other trails like the Nang Rong-Khao Yai, Samo Pun or KhoYo 4 Unit-Wang Haew Waterfall trails require overnight stays, for the latter it is necessary to obtain permission to spend nights out at Visitor Center. It is necessary to hire a park's Ranger or a guide for almost all hiking trails within the park. Next to the Visitor Center there is a short circular hiking trail, as well as the Ranger Station available to any kind of information. This is the only trail within the park that doesn't require compulsory guide. Half way through this loop trail, there is a trail-head for a 8km trail that will lead east to the Haew Suwat Waterfall. This trail strictly requires a guide as people has lost their way in the past, spent few nights in the jungle until found.
Night sightings & Watchtowers: Park's Rangers offer night spotlighting tours every evening. The one-hour guided tours start at 19:00 and 20:00, on pick up with powerful spot lights, which allow sightings of nocturnal animals such as Owls, Porcupines, Snakes, Deer, Civets, Wildcats and some times Elephants and Slow Loris. Tickets can be purchased at stall near the Visitor Center before 18:00. To facilitate animal watching the park built 2 wildlife watchtowers at Mo Sing and Nong Phak Chi, around the grassland area of Khao Yai, easily accessible with several trail options from different directions. Visitors are allowed up there between 8am and 6pm. Nong Phak Chi Wildlife Watching Tower is situated 2.5 km north of Visitor Center, next to a saltlick and a pond. There are several trails from the main road through this watchtower. The area is mainly grassland and makes hiking easier. Thanks to the 360 degrees clear visibility, there are good possibilities to se some mammals and birds. Mo Sing Wildlife Watching Tower is located 2.5 km southwest of Lam Takhong Campsite, near the intersection between the 2090 and 3077 rural roads. The watchtower offers good opportunities to see Gaur, Hornbills, Gibbons and even Elephants.
Namtok Haew Narok is the largest and highest waterfall in Khao Yai National Park. With the highest one at 80 meters, this three tiered waterfall has a total fall of at least 150 meters. The water has considerable strength in the rainy season and is quite dangerous, but refreshing, when it comes splashing down on rocks at the bottom. The waterfall is situated just off the rural road 3077, approximately 10 km north of Park's South Entrance and 23 south of Visitor Center. It is accessible through a 600m trail starting from the marked parking area, where toilets and a restaurant are also located. The area around the waterfall and trail is a usual feeding ground of many bird species, lizards, macaques and often wild elephants. There is also an alternative trail, 1 km in length and without marked signs, which leads to a better view point where the waterfall can be seen from a higher point.
Namtok Haew Suwat is the 20-meters high waterfall made famous by the jump scene from movie The Beach starred by Leonardo Dicaprio. The waterfall is located 13 Km east of Visitor Center, just 3 Km behind the Pha Kluaymai Campsite, and it is easily accessible by scooter or car, as the waterfall is only 100 meters by foot from the parking at the end of Thanaratch Road. It can also be reached by an 8 km long hiking trail starting from the Visitor Center. Visitors can view the fall from a distant viewpoint that offers a high-angle view of the waterfall through the trees or from the waterfall itself. There is an alternative trails hidden next to the restaurant which leads to the top of waterfall where the jump scene was taken, less than 200m on foot. However, please note that in the rainy season the water flows rapidly and caution should be taken.Read More
Headquarters and Campsites
Khao Yai National Park Visitor Center is located on Thanaratch Road, rural road 2090, in Tambon Hin Tung, Nakhon Nayok Province, about 13 Km south of Northern Fee Entrance Station in Nakhon Ratchasima Province. Next to the Visitor Center, there are two restaurants, several food stalls and parking area. There are three other restaurants inside the park, one next to Haew Suwat Waterfall, one at parking area next to Haew Nerok Waterfall, and one at the junction to the Khao Khiaow road. There are few bungalows in two different spots inside Khao Yai, these have to be booked in advance through Department of National Parks, Wildlife and Plant Conservation at Website: www.dnp.go.th/parkreserve/reservation. There are two main campsites within the park boundaries, both with toilets, showers, parking spaces. Tents are available for rent from 150 THB, accessories such as sleeping bags, pillows, blanket and canvas for 15-50 THB each. For those who have their own camping equipment the fee is 10 THB for children and 20 THB for adults per night. Moreover, there are two camping areas at Kong Kaeo and Yaowachon that can accommodate up to 250 tourists. The fee is 30 baht each, though tents and sleeping gears are not provided. Visitors can obtain permission at headquarters before 5pm. Remenber that during the cold season, November to February, the night temperatures may fall down to 9-10° C. Warm cloths are recommended for convenient sleep in the tents but also for early morning and late evening hiking or when using motorbikes.
Lam Takong Campsite is situated 6 km south from visitor center. It is quite central to most of attractions around the national park. The campsite has a small restaurant, but it is not regularly open and the choices of food there during the week-days are only instant noodles and snacks. However it is relatively easy to get to the restaurants around HQ by hitchhiking. For visitors with motorbikes more fuel can be bought from the house at the entry if needed.
Pha Kluaymai Campsite is 3 km east from the Lam Takong Campsite near the Pha Kluai Mai Waterfall View Point. This camping area with restaurant can accommodate up to 1,000 visitors. Tents, sleeping bags, pillows and mats are available for rent. Cold shower and toilets are a bit better in this camping ground.Read More
---
Info
Address Visitor Center: Thanaratch Rd., Tambon Hin Tung, Nakhon Nayok
Telephone: +66 2562 0760, +66 3735 6033, +66 86092 6527
Admission fee: 400 THB for Adults and 200 THB for Children
Website: www.dnp.go.th
Getting There & Weather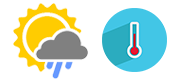 Khao Yai has cooler temperatures than the rest of Thailand almost all year round with an annual average temperature of 23° C, though these vary greatly with change of the three seasons that characterized the area. The Cool Season is a cool dry period that runs from November to February when the monsoon blows from northwest, however, considering its location in the tropics, the weather in Khao Yai is still warm enough. As a result, these are considered the most suitable months to visit park, also because the streams and rivers are still swollen by seasonal rains. The cooler months in absolute are December and January with average temperatures of 22° C during the day and 10° C at night. The Hot Season is a heat and humid period that begins in March until mid-May with occasional rainfall, yet Khao Yai does not have the intense heat as elsewhere in the country. During this time the average temperatures range from 20-30° C during the day and 17° C during the night. The temperature usually hits its highest point in mid-April. This intense summer heat leaves residents eager for the upcoming rains, which begin sporadically falling after mid-April. The Rainy Season starts from May until October, influenced by the southwest monsoon during which rainfall is more frequent and intense, resulting a perfect period for the waterfalls. However, as can be said for the term "cold season", the term "rainy season" can be slightly misleading. While the rain during this season can be intense with furious storms and incessant rains, they usually do not last more than a few days. Sunny days are also common during this time. The average temperature during this time ranges between 27° C in day time and 13° C at night with humidity usually over 75%.

Khao Yai National Park stretches mainly over Nakhon Ratchasima Province. The Park Headquarters is located in Pak Chong District, approximately 200 Kilometres northeast of Bangkok and 25 Km south of Pak Chong town, which is the nearest town. To get the park from the capital, you can drive yourself a hired car, use buses and trains until Pak Chong and then take a local songthaew till HQ, or take advantage of one-day organized excursion. In Bangkok you can rent a car at prices ranging from 1,000 to 2,000 THB a day, depending on the model and the company rental. At both Bangkok's airports you will find the offices of major car rental companies, such as Avis, Budget and Hertz, which offer excellent car covered with full insurance. Inside city, the local hire agencies offer cars of good quality at similar price, however sometimes, they do not have insurance that covers the full damage, so make sure of it before you have unpleasant surprises.
Path from Bangkok: To reach the Park's North entrance in Nakhon Ratchasima Province follow Highway 1, Phaholyothin Road, passing Amphoe Mueang of Saraburi, about 98 km from capital, then turn right onto Highway 2, Thanon Mittraphap, towards Nakhon Ratchasima. At 56 kilometer marker, just before Pak Chong town, turn right into Highway 2090 toward Thanaratch. This road in approximately 25 Km leads to the Park's North entrance. From there other 14 kilometres lead to the Headquarters. Alternatively, to reach the HQ trough the Park's South entrance in Nakhon Nayok Province, follow Highway 1 until Ban Hin Kong, located just 13 Km before Saraburi. At village turn right onto Highway 33, Nakhon Nayok-Prachin Buri Road, and follow it for 64 Km until Ban Noen Hom. At the roundabout in the center of the village, turn left and take Highway 3077 leading to South entrance in 12 Km. This alternative road from the south is rather steep and is more suitable for the return trip. Note: the roads 2090 from the north and 3077 from the south meet head to head at the Park Headquarters.
Khao Yai Day Tour: The cost of one-day organized excursion to Khao Yai Park from Bangkok ranges between 3,000 and 4,000 THB depending on the tour operator and the various options chosen. The most common package includes the transfer round trip by air-conditioned coach or minivan from your Bangkok hotel, the park entrance fee, the Thai lunch, the tourist guide speaking English or Russian, and the tour insurance. The departure from Bangkok is early in the morning, normally between 6.15 and 6.30 am, and the return to your hotel is at 19.30 pm. During the day in the park are planned a traditional Ox Cart Ride in a local farm through the paddy fields, a 45-minute Elephant Trekking through the jungle in the park, a short hike to Haew Narok Waterfall for swim and relax, and also free time to enjoy the wild and bird watching. Most of the tours on route to Khao Yai provide a stop to a traditional Thai fresh market to pick up some local ingredients and fresh fruit for the Thai lunch, which you will cook later during a Thai Cooking Lesson.

Buses and minibuses offer different choices to get to Khao Yai National Park from Bangkok. All long distance buses which connect the capital to Nakhon Ratchasima leave from the Bangkok Northern Bus Terminal. Best known as Mo Chit, it is located north of downtown and easy accessible by Bangkok's Skytrain and Subway. Pak Chong is esactly on the way to Nakhon Ratchasima, so you are sure to catch a bus easily, just make sure the bus stop in Pak Chong. Departures towards Nakhon Ratchasima are frequent throughout the day, roughly every 20 minutes from 5:30 to 19:30. The bus trip until Pak Chong takes less than 3 hours and ticket fare ranges from 140 to 180 THB, depending on bus class. There are also some minivans departing from Mo Chit to Pak Chong, however, the main station of the minibus in Bangok is on the roundabout around the Victory Monument. From there, the minivans to Pak Chong leave every two hours for about 180 THB per seat. Ask where the queue for Pak Chong is, as there is no English sign on the boards. Once you arrive at Pak Chong, you can use the local songthaews to reach the park. They departs continuously from 06:00 to 18:00 toward North entrance and HQ, the tariff for collective use is about 20-30 Baht.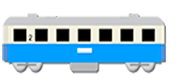 You can also reach Pak Chong by trains of SRT, State Railway of Thailand, from Hua Lamphong Railway Station located in centre of Bangkok, as most of trains of North Eastern Line stop at Pak Chong. However it is a very slow option compared to buses. The trip normally takes around 3-4 hours, but can take longer. There are at least ten daily trains from Bangkok toward Pak Chong from 5:45am till 23:40pm; ticket fare ranges from 200 to 320 Baht, depending on class of seat and the type of train. Pak Chong railway station is located in the centre of town, a five-minute walk north of the giraffe statue up Thesaban 19. Outside station are available the shared song-thaews till park. They leave continuously from 06:00 to 18:00, the tariff for collective use is about 20-30 Baht.
We Sugest


Moving Around
---
Find the best Hotel in Thailand at
"Lowest Price"
Find cheapest airfare to Thailand