Islands around Krabi
Krabi is one of the south-western provinces of Thailand, on the shore of the Andaman Sea. The coastal province covers an area of 4,709 square kilometres with a population of around 460,000 inhabitants, 60,000 of these live in its capital Krabi Town. Located 783 km south of Bangkok by road, the town lies upstream of mouth of Krabi River which empties into Phang Nga Bay. Krabi is one of the most popular seaside resorts in Thailand. Less commercialized than neighbouring Phuket, Krabi receives over two million visitors a year attracted primarily by its relaxed and calm atmosphere, but also because the whole province is considered a small unspoiled gem on the Andaman Sea. Krabi Province is famous for its natural beauties, with countless attractions that never fail to impress tourists. The distinguishing feature of region is the imposing solitary limestone peaks rising dramatically out both on mainland as in the middle of the sea. The impressive limestone cliffs overlooking Railay Peninsula offer a unique and spectacular landscape which attract every year thousand of climbers from around the world. The entire coastline is dotted with stunning white sand beaches surrounded by crystal turquoise waters. The province also includes 154 pristine coral islands. Some islands are simple rocky outcrops that emerge just above the sea surface, the most are small to medium in size and few of them have inhabitants. A good part of islands are under protection of Hat Noppharat Thara-Mu Ko Phi Phi National Park, Than Bok Khorani National Park and Mu Ko Lanta National Park. Among all islands the most famous are undoubtedly the amazing Phi Phi Islands, even more known since its small Koh Phi Phi Leh was the filming site for the movie The Beach. In reality, as in the imagination of the movie, Phi Phi Leh is the true tropical paradise that everyone hopes to find, its Maya Bay is considered among the 10 most beautiful beaches in the world. Closer to the coast of Krabi are the amazing groups of Poda and Hong Islands. The stunning Phang Nga Bay is located just north of Krabi, and has majestic scenery, among the most beautiful on the planet, with limestone islets and cliffs which rise from the sea as huge monoliths. Koh Lanta Yai is the main island of an archipelago that includes more than 80 islands and islets located about 45 Km south of Krabi. These jewels in the Andaman Sea are true tropical paradises, with amazing white sand beaches like talc and stunning colourful coral reefs, ideal destinations for snorkelling day trips or just to enjoy sunbathing in a tropical landscape. Krabi and Ao Nang, its famous seaside resort, are the perfect jumping off points to reach the surrounding islands and islets. There are several options to do your excursions to these islands, like renting a speedboat or a traditional long-tail boat, to join a group tour and even the ferry to reach the islands alone, throughout the year the Phi Phi Islands, while Koh Lanta only during the high season. The streets of Krabi and Ao Nang are full of tourist agencies and kiosks selling the packages offered by many authorized tour operators in competition each other. Beware and compare rates before choosing between them, considering not only the cheaper price but also the quality of the proposed service, usually the lowest prices mean day trips on larger boats crowded with 100 or more passengers.Read More
---
Krabi in 4 days by Satit SeeScape
Get to Krabi & Weather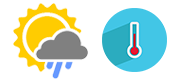 All along the west coast of southern Thailand the average temperature is about 24° C to 34° C, all year round. The best time to visit Krabi and surrounding islands is between November and March, when the humidity is lower and the average temperature is 28° C with cool evening breezes; the surface conditions are generally calm and the water temperature is between 27° C and 30° C. During the rain season, from early May until November, the southern Thailand is influenced by the southwest monsoons and rainfall is more frequent and intense, but still worth a visit because the rainfall usually do not last more than a day or all day and sunny days are not rare even in this period. The average temperature during this time is between 24° C and 33° C with the humidity usually well over 70%.

Krabi is situated about 813 km south of Bangkok. To get there you can choose between two travel options, one that provides the use of planes and a more economic that provides the use of the buses. Krabi has its own international airport with several national connections and a few international flights. Krabi International Airport serves the whole province, and it is located 10 km east from the city limits and 40 km from Ao Nang. The new international terminal, built on four floors, was opened in 2006, and can accommodate 600 passengers in arrivals and 600 passengers in departures; its new track has been lengthened to 3,000 meters. There is an air-conditioned bus service connecting the airport and Krabi, Ao Nang and Noppharat Thara Pier. The rates are 90 THB to Krabi and 150 THB to Ao Nang and Noppharat Thara. From the arrivals terminal you can reach Krabi or Ao Nang with taxi and limousine service, the cost is 500 THB to Krabi and 800 THB to Ao Nang. The economic song-thaews pass on the main road, outside the airport, and allow reaching Krabi with a modest price of 30-50 THB.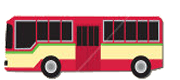 To get to Krabi from Bangkok you can also use the good Thai bus network. Buses are cheaper of flights and are a good alternative in high season, when flights to Krabi are full and hard to find if not booked in advance. Many tourists use then lately, despite the length of travel, since when are available the comfortable Vip buses, operated by some private companies. The VIP buses, with few comfortable seats, toilet and air conditioning, connect Bangkok to Krabi, and vice versa. You can buy tickets directly at the departure terminal or at any travel agency in Bangkok or Krabi, prices are not negotiable. The Krabi Bus Terminal is the main bus station in Krabi province. It is located in Ban Talat Kao, near the homonymous market, about 4 km from the center of Krabi Town. The Krabi Terminal is the point of arrival and departure of almost all long-distance buses, from Bangkok and neighbouring provinces. The edifice of terminal is newly built, one of better bus stations in Thailand, with bilingual signage, free Wi-Fi and some good coffee shops. The terminal is well served by public transport of Krabi, taxis, minibuses and song-thaews. Taxis, local buses and minibus to Ao Nang or Krabi Town leave directly from the terminal. The songthaews are in continuous transit or are parked on the main road near the terminal. The cost of a trip to the seaside resorts of Ao Nang or Noppharat Thara is 50-60 THB during the day and 60-100 THB after 18.00.
We Sugest

Find the best Hotel in
Krabi

at "Lowest Price"
Find cheapest airfare to Thailand
Southern Bus Terminals and Schedules
Reach Krabi & Move Around
Krabi International Airport, IATA code KBV.
Drive Around Thailand and stop every Place, enjoy the freedom...