Thailand Cave Boy Rescue Live

Submitted by thai2siam on Sun, 07/08/2018 - 11:19
18 divers entered in the Luan cave in northern Thailand attempting to retrieve the 12 Thai boys and their football coach who have been trapped since 2 weeks. Thai government confirmed adn releases graphic about tham luang cave rescue, full face masks, 2 navy divers accompanying 1 thai boy guided by rope.
---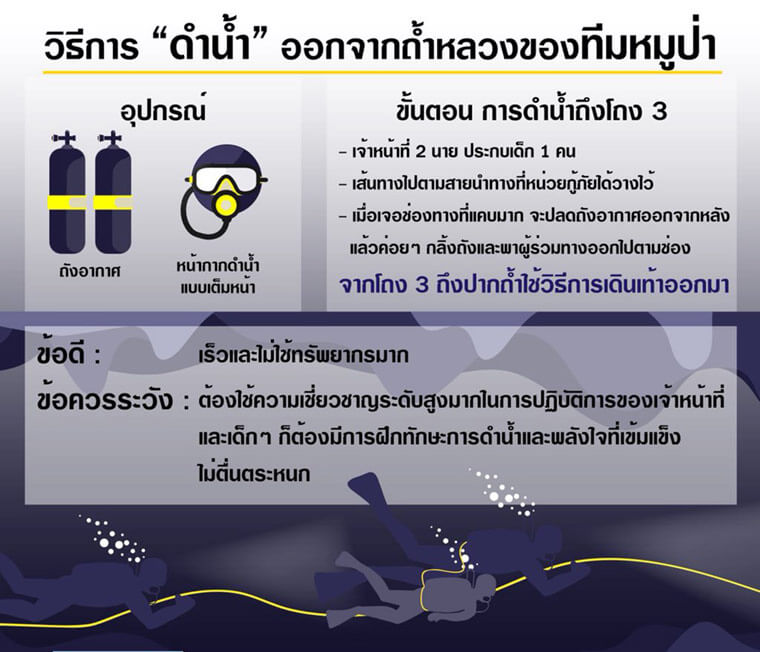 The governor of Chiang Rai province, Narongsak Osatanakorn, annunce That rescue operation has begun around 10:00am ( local time ) with the scope that soonest any boy would be freed.
…
The boys would be extracted one by one accompanied by two divers, in continuously operation that could takes until next Monday July 09 2018.
---